World Memon Organisation – The Incredible Journey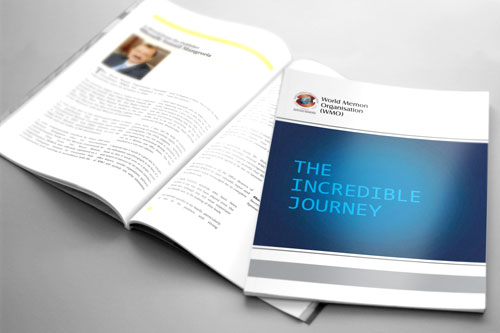 World Memon Organisation - the Incredible Journey takes you down memory lane with its archive of nostalgic pictures capturing moments from the very first Memon Convention in Dubai to the 15th WMO AGM in Ras Al Khaimah. It chronicles the chapters that unfolded during each momentous AGM, expands on the extensive humanitarian services rendered by the organisation across the globe and puts the spotlight on the distinguished personalities that were on the forefront of a movement called WMO.
Glance through the book, read the noteworthy documents, admire the eloquent speeches, cherish the pictures, be a part of our rich history and share the Incredible Journey of the World Memon Organisation.
This compelling read was compiled due to the monumental efforts of Mr. Shoaib Ismail Mangroria and Mr Mahmood Abubaker Shaikhani who must be applauded for gifting this magnum opus to the Memon Community.