The Memon – 25th Edition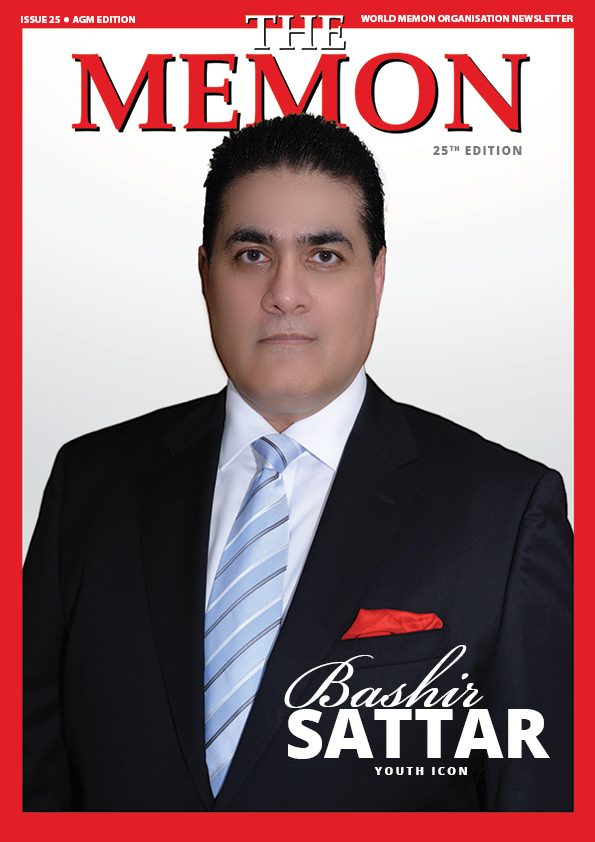 Dear Brothers and Sisters
Assalam-Alaikum
It is indeed a momentous occasion as we release the 25th Edition of the World Memon Organisation magazine, an important milestone in the journey of "The Memon".
April 16th 2015 was another significant date as it marked the release of the first edition of The Memon magazine.
It has been an incredible journey thus far with many distinguished personalities gracing the cover. From corporate gurus, entrepreneurs, visionaries, humanitarians to icons and legends, all have shared their absorbing life stories, encompassing tales from their childhood, the growing up years, their struggles, trials & tribulations, accomplishments, relationships, philanthropy, humanitarian endeavours and glories.
On several occasions, they have tugged at our heart strings with intimate details of incidents that changed their lives forever. Each of us experiences a deep range of emotions, motivated by our own individual desires and fears, so writing about personalities with the same nuances has the power to draw us in and make us feel. I felt the anguish and pain when Mahmood Shakhani lost his father. I experienced pride when Sir Iqbal Sacranie was knighted by the Queen for his relentless humanitarian endeavours. I shared his fears when he landed in strife-torn Bosnia and drove in the dark of the night to deliver Eid gifts to orphaned Muslim children. I am instilled with patriotic fervour when Mr. Satar Dada realises a country's dream and builds a home for every underprivileged citizen of Botswana. I was filled with the unbridled joy of giving when the legendary Abdul Sattar Edhi gave away each day of his life to uplift Humanity.
As we experienced a gamut of emotions while we unfolded important chapters of their lives, we learnt, we bonded, we celebrated a life less ordinary, a life lived for others, a life that inspired us to follow in the indelible footprints that they have left behind in the sands of time.
To all the extraordinary men and exceptional women;
For all the inspiration, motivation and lessons;
Thank you!
Mohamed Zubair Chashmawala
Editor in Chief