The Memon – 2018 Eid Edition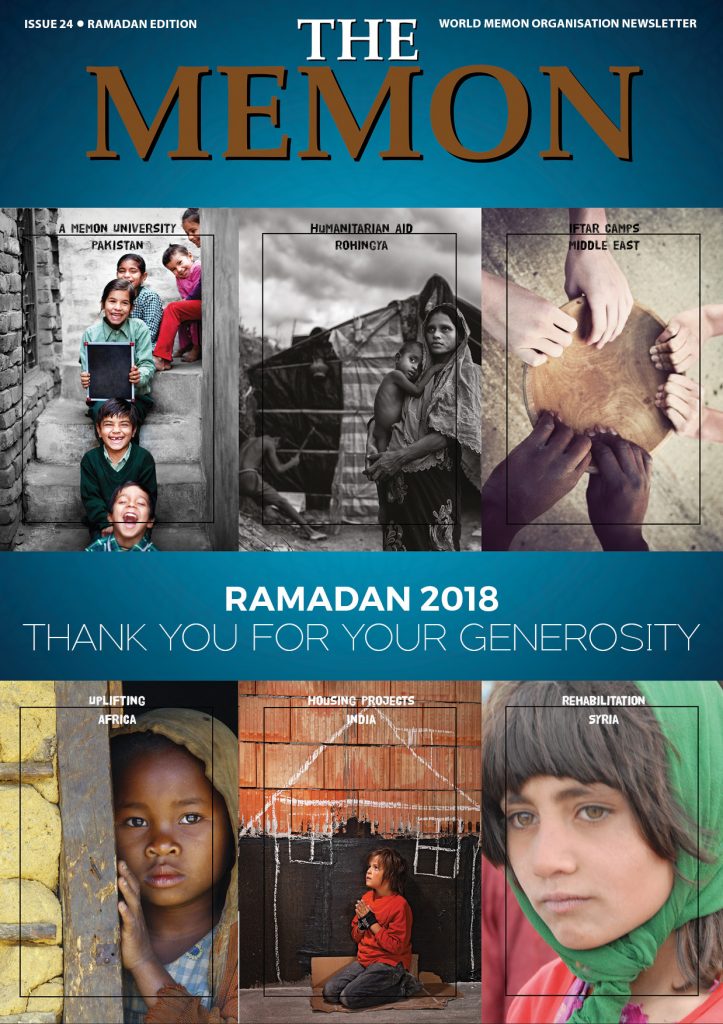 This Ramadan, through your Generosity, all of this was made Possible.
YOU CREATED A BRIGHTER FUTURE
You shaped the lives of thousands of children by providing them free education
in Pakistan.
YOU MADE DREAMS COME TRUE
A Hundred underprivileged families in India got a roof over their heads.
YOU MADE A DIFFERENCE
You provided meals, shoes, clothing, medicines to a sea of humanity mi-
grating from Myanmar into Bangladesh.
YOU GAVE HOPE
Your welfare projects uplifted widows and orphans in Africa.
YOU CHANGED LIVES
You Empowered Women across the Globe.
YOU SHOWED YOU CARED
You fed the fasting for the entire month of Ramadan in the Middle East.
THANK YOU!!
With all the love, blessings and peace on this joyous day, the President and Executive Committee of the World Memon Organisation wish you EID MUBARAK!
May this special day bring peace, happiness and prosperity to all.
AMEEN