Empowering through Inclusion Project – WMOPC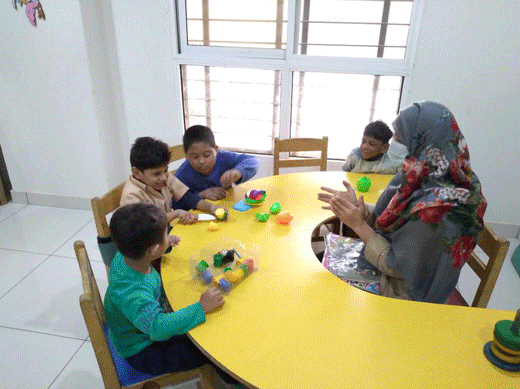 1st Feb 2020, the first day of 21 special needs children to attend school.
This is a very difficult task for parents of special needs children to provide various services, like education, therapies, evaluation, vocational training, consultancies etc. They have to visit various centers at different location to get these facilities. Dueto the cost of transport and time consumption. parents can not complete the treatment which need a long period.
This was our vision to provide maximum services to all our registered special children under one roof.
Alhamdulillah, as per our vision, 21 special needs children admitted in IRC where they will get education, therapies, evaluation, vocational training and other services under one roof included transport facilities.
1st Feb was the first day at IRC.
Till mid of 2021, we have target to enroll 60 special children at IRC under ADOPT A CHILD policy.
H.M. Shahzad
RVP WMOPC
Reyaz Dhib
Chairman
WMOPC- Health Committee
Shoaib Ghaziani
Project Director
WMOPC ETIP