Key Handover Ceremony of Memon Tower in Manora Maharashtra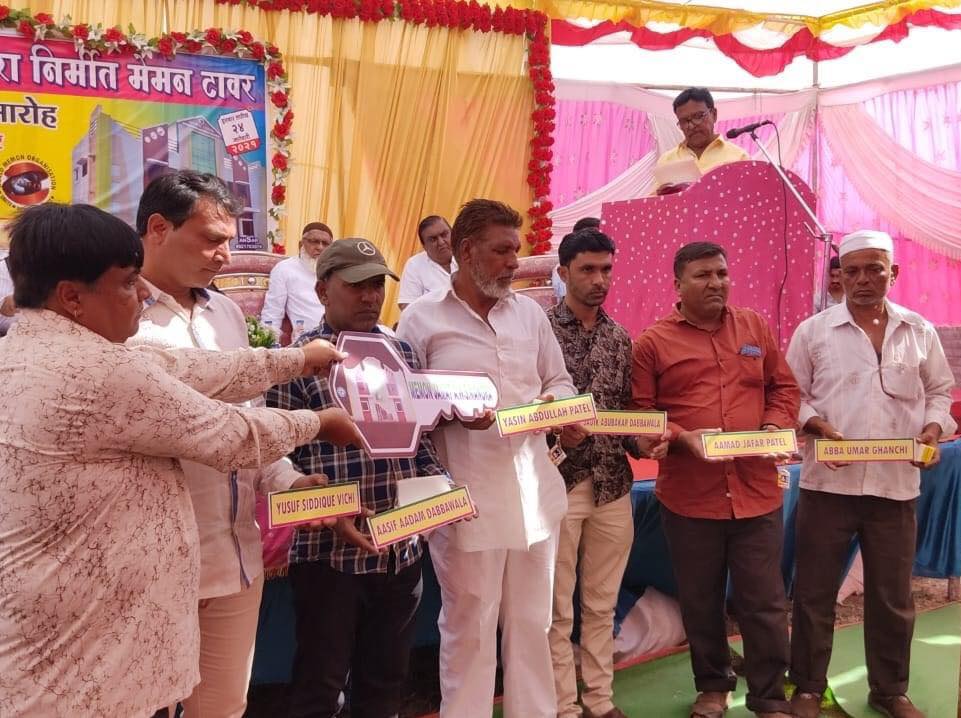 This is the Story of India…
24th January 2021 marked the Key handover ceremony of MEMON TOWER by the hands of respected Mr. Bilal bha Thekiya (RMC Member WMO-NIC) at (MANORA,MAHARASHTRA) a housing project which will be home to marginalised families of the Indian Memon Community.
MANORA is a town situated in the state of Maharashtra in Central India with a sizeable Memon population.
The ceremony was attended by so many WMO prominent members of the Indian Memon Community.
WMO firmly believes that a simple, decent shelter is a basic human right and a primary need for all, as it continues it's endeavors to build a Habitat for Humanity.
So many of underprivileged families have a roof over their heads in Manora, Maharashtra.