Appointment of Chief Advisor to WMO President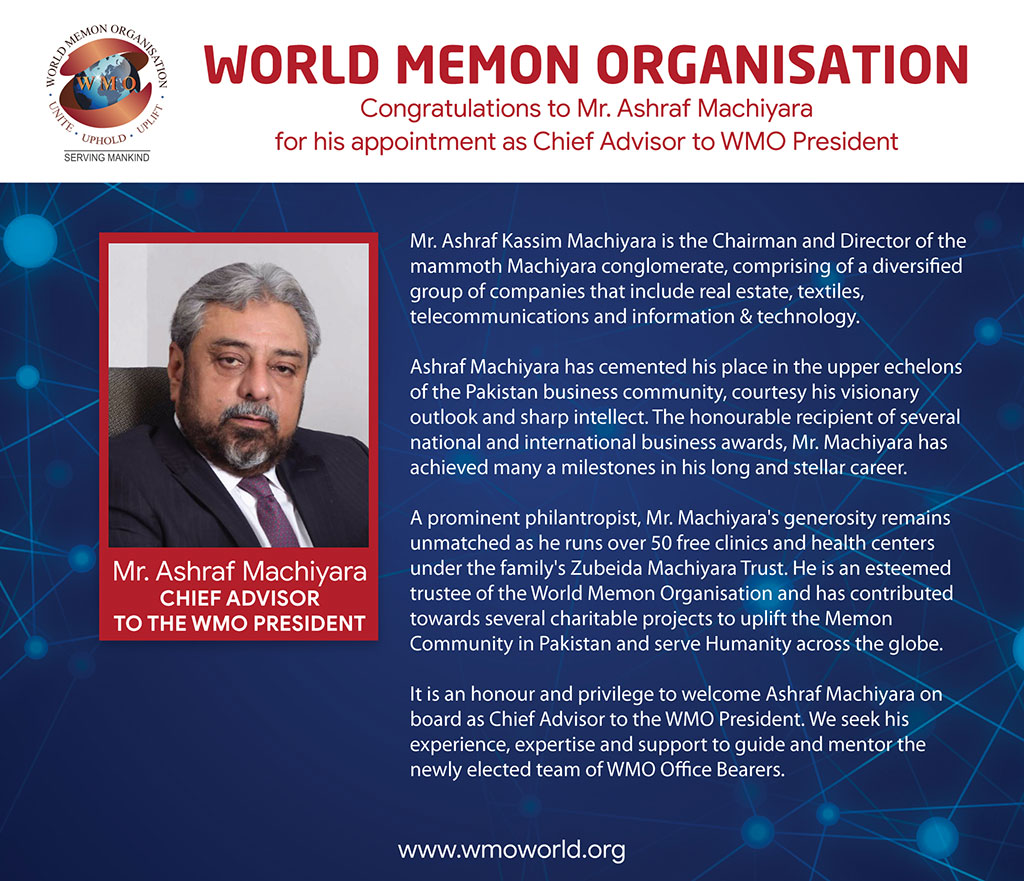 Congratulations to Mr. Ashraf Machiyara for his appointment as Chief Advisor to WMO President – Mr. Salman Iqbal.
Mr. Ashraf Kassim Machiyara, a distinguished Memon from Pakistan, is the Chairman and Director of the mammoth Machiyara conglomerate, comprising of a diversified group of companies that include real estate, textiles, telecommunications and information & technology.
It is an honour and privilege to welcome Ashraf Machiyara on board as Chief Advisor to the WMO President. We seek his experience, expertise and support to guide and mentor the newly elected team of Office Bearers.