A Medical Camp in Dhoraji, Gujarat for the Marginalized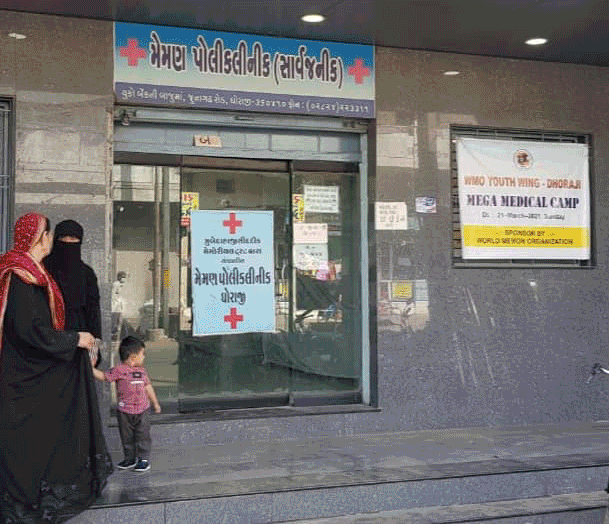 On the 21st of March, a Medical Camp was set up in Dhoraji, Gujarat for the marginalized wherein free health checkups and medicines were given to the ailing members of the community.
The camp was a collaborated effort between the World Memon Organisation North India Chapter, Memon Polyclinic and Health Plus Hospital (Junagadh).
Top doctors and surgeons of the Gujarat medical fraternity offered free consultations to the underprivileged and diagnostic machines were specially brought in from the city of Mumbai for a complete and in depth health analysis.
Over 400 people benefited from the camp. When it comes to health care, the World Memon Organisation have established themselves as Caretakers of Humanity. We support Life. We strongly believe that every human being has the right to quality medical care. Our vision is a World without suffering.