Eye Camp for the Marginalized in Mumbai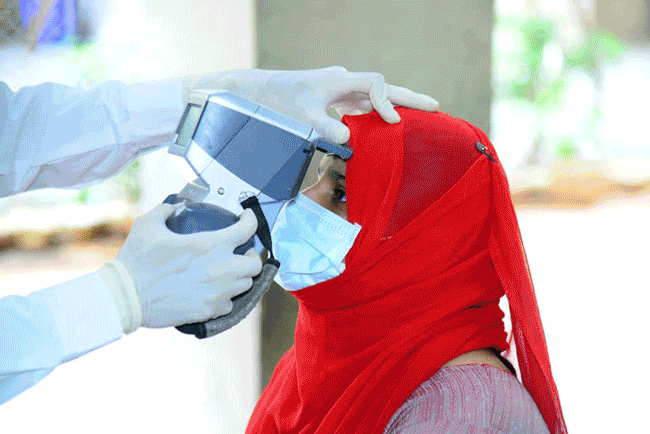 On the 21st of March, Mr. Mudassar Patel (WMO City Chairman of Mumbai) organised an eye camp for the marginalized in Mumbai wherein free eye check ups and prescription glasses were dispensed to the underprivileged.
The eye camp was a collaboration between World Memon Organisation North India Chapter, Anjuman lslam and YaMa Patel's foundation.
The World Memon Organisation is spreading the light with the invaluable 𝙂𝙄𝙁𝙏 𝙊𝙁 𝙎𝙄𝙂𝙃𝙏 program in various countries across the globe. India has taken the lead in conducting cataract operations and organizing eye camps in several cities and towns across the country. Sri Lanka are delivering healthy corneas to Pakistan wherein corneal transplant operations are being performed free of cost for the afflicted.
As WMO continues it's journey of touching and changing lives across the globe, the 𝙂𝙄𝙁𝙏 𝙊𝙁 𝙎𝙄𝙂𝙃𝙏 project marks a significant milestone in that all important journey to change the World.