WMO North India Chapter Plans to Answer the Prayers of Thousands.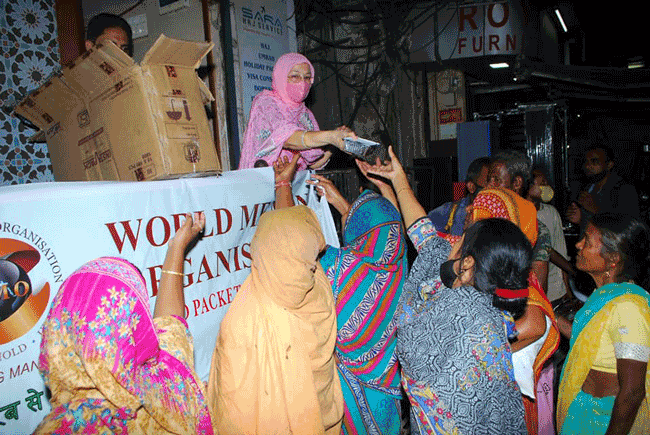 You pray for the hungry. Then you feed them. This is how prayer works
a famous religious leader once quoted.
WMO North India Chapter plans to answer the prayers of thousands in the coming weeks by literally bringing food on the table for the marginalized. The need for an extensive feeding scheme is even greater this year as India is reeling under the second wave of the fatal Corona pandemic.
Under the initiative, 400 meal boxes will be distributed everyday till the end of Ramadan from a location in the heart of Mumbai. Each meal costs a mere 28 Rupees and will be given to all, irrespective of religion, community, caste or creed. The only eligibility criteria being hunger.
We implore you to delve deep into the bountiful spirit of giving and brotherhood during these blessed months and contribute towards the admirable cause of feeding the hungry.
As our beloved Prophet (SAW) always maintained: "The best of all charities is to feed the hungry"