WMO NIC Spreading the Light with the Invaluable Gift of Sight.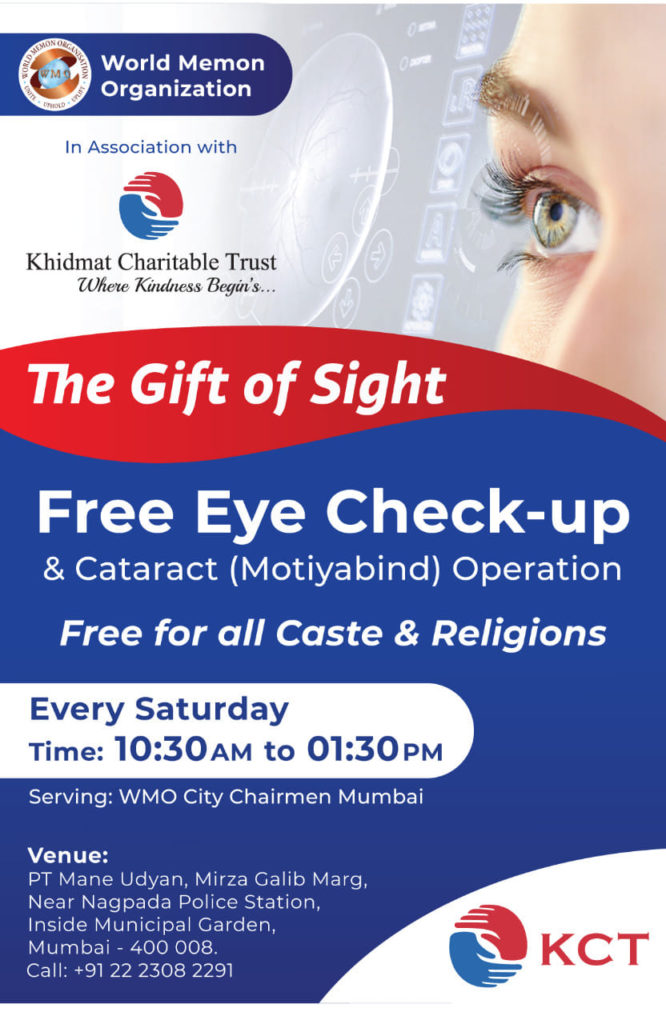 The World Memon Organisation North India Chapter (WMO NIC) is spreading the light with the invaluable gift of sight.
WMO NIC has partnered with Khidmat Charitable Trust to conduct free eye check ups and perform cataract operations on the marginalized.
Khidmat Charitable Trust have established themselves as Caretakers of Humanity for over two decades, now. The trust provides effective medical and health care to the underprivileged across India. From free medicines to diagnostic tests, from providing kidney dialysis to a sizeable number of afflicted brothers and sisters on a daily basis, at zero costs to making life saving surgeries possible for the less fortunate. Everything is being taken care of, under one roof and in record time.
Khidmat means "To Serve" and the World Memon Organisation has firmly underlined "Serving Mankind" on their logo. With both organisations sharing the same ideology, it was only inevitable for their paths to align in their endeavours to uplift Humanity.
WMO will continue to collaborate with organisations such as Khidmat Charitable Trust in various countries across the globe to ensure that effective and affordable health care remain firmly within the frail grasp of penury.