The Gift Of Sight Is Most Precious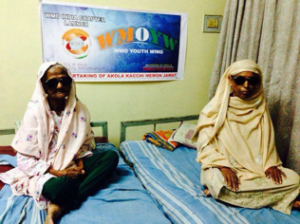 Akola is a town located around 600 kms from Mumbai in the north of Maharashtra, India.
The WMO YW team in Akola comprising of Naziya, Rizwana and Sameena came together to get our less fortunate sisters in Akola operated for cataract.
I am glad to say their vision is restored and so is the vision of WMO YW to step up to the plate to serve our community and humanity.
May Allah Swt give us the strength to carry on the good work as we join hands for many more worthy causes across India, under the WMO YW banner, in the near future.