Ahmedabad Housing Project in Gujarat
Date : 4th of January, 2015
Venue: Gandhi Community Hall, Sarkejh,
Ahmedabad.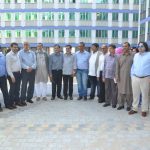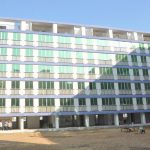 WMO and Nathani Charitable Trust organised an event to Hand-Over 60 homes to the underprivileged members of the Indian Memon Community residing in the state of Gujarat.
Over 60 apartments of the Taybah Residence, were delivered to the identified, deserving families in Ahmedabad. These flats were donated as part of the ongoing housing program of the WMO.
The Guests of Honour were Mr. Abdul Satar Dada, former President of WMO and Mr. Feizul Ayob, former Secretary General WMO; both of whom flew in from South Africa to attend the event. The function was also attended by a number of representatives of the WMO and the NCT.