Paying it Forward in the Time of Corona
Empowerment of women belonging to the marginalized sections of society has been one of the most essential humanitarian services provided by WMO over the years. Thousands of women in India and Pakistan have been nurtured and trained to cultivate special skill sets that enable them to earn a livelihood, provide for their families, afford an education for their children and ensure a life of dignity.
In the Ramadan of 2020, Dr Taheera Hassim (Regional Secretary General of WMO Africa Chapter) initiated the first women empowerment project on African soil by providing sewing machines to a group of young and deserving ladies at the Al Hudaar Oprhanage. And we are pleased to report that the program is flourishing.
On Wednesday, 24th February 2021, WMO Africa Chapter donated 150 premium quality blankets, exquisitely sown by the enterprising ladies of Al Hudaar to the residents of the Avril Elizabeth Home, an institute that cares for intellectually challenged individuals belonging to disadvantaged families.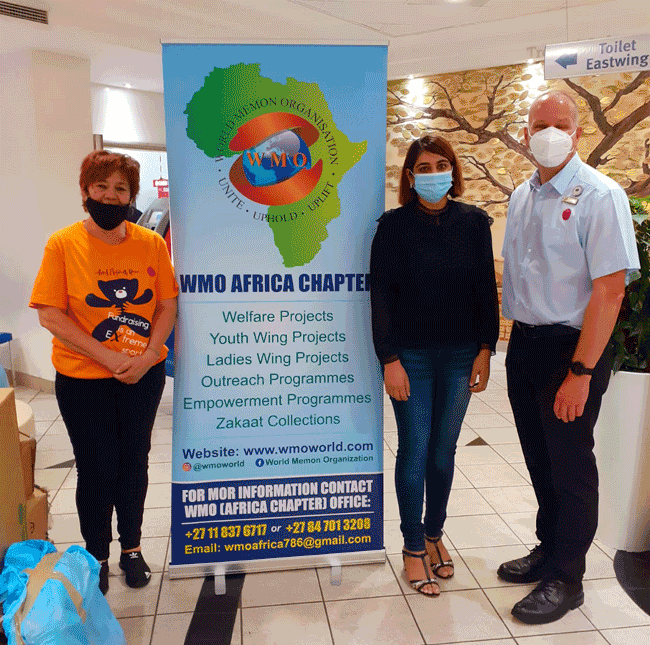 It weaves a priceless story of paying it forward. A thoughtful gesture by Dr Taheera Hassim, the perfect epitome of strong women truly empowering other women, enabling a team of young, underprivileged ladies to learn a skill set. They in turn, give back and extend the kindness to a group of marginalized people with special needs.
As the rainbow nation reels under a new strain of the Corona pandemic and many have lost their near and dear ones to this fatal virus, people are eagerly seeking and longing for signs of hope. Perhaps, these are the heartwarming stories that will deliver that glimmer of hope.
It is time to come together, pay it forward and create an unprecedented wave of human kindness that will wipe out the death and despair. And it could begin by just donating a couple of sewing machines to an orphanage on a farm in Lenasia.
So did you perform an act of kindness today that will perhaps set about a chain of events that might just change a life, a family, a city, a nation or destiny.
The World awaits.