Founder member of the World Memon Organisation from India, Mr Farouk Darvesh was cordially invited by Memon Association Sri Lanka to attend their AGM in Colombo.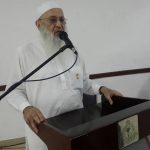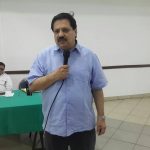 Mr. Darvesh gave a poignant account of a large segment of the Memon community, dwelling in deep poverty across India. Mr. Ashraf Sattar, Deputy Chairman of the WMO Board of Trustees joined in and urged the gathering for funds to alleviate their suffering.
90,000 USD(approx Rs 62 lacs) was immediately pledged towards the upliftment of the underprivileged Memons in neighbouring India. Prominent members of the Memon Association of Sri Lanka also expressed their desire to visit India in January 2017 to access the plight of the downtrodden, understand their needs and promised greater contributions in the future towards projects for the welfare of the Indian Memon community.
May Allah Swt reward their generosity and accept their kind endeavours.