Zinda Ho Tum – Think Wise 2015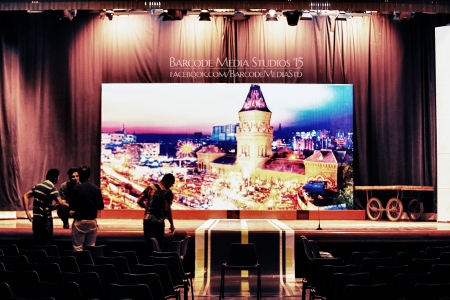 The WMO Youth Wing of Pakistan organised Think Wise 2015 on the 21st and 22nd of February 2015. It was a 2-day event attended by over 265 Memon youth between the age of 17 to 24 years.
The event began with with a Theatre night at the Rangoonwala Hall. The theatre group Dramaculas presented "Pey Sey Pakistan"; a satirical play about life in Pakistan in its current situation, ending with a message of optimism for the youth.
The event was attended by Mr. Saleem Shakoor Javawala (Managing Director of the Standard Textile Mills) as the chief guest. Mr. Saleem, greatly impressed by the performance, sponsored the days event.
The venue for the second day was the Darecha Confrence Hall at the Arena. The day began with an interactive session by Mr. Waqar Mamdani, Vice Chairman of the WMO Youth Wing of Pakistan. He invited Umair Jaliawala, a renowned motivational speaker,to interact with the participants. In his talk, he urged the youth to challenge preset life paradigms and to break free from stereotypes. This was followed by a presentation by the WMO Youth Wing Members regarding the various projects and initiatives that they have taken, such as the Memon Student Internship Program (MSIP), iCare Pakistan Chapter and the various Membership drives.
Ms. Sabrina Khatri, founder of Kiran Public School, spoke a few words of appreciation for the Pakistan Youth Wing Team for sponsoring 35 students of the Kiran Public School.
With this, the day came to an end. The attendees were served lunch and were given game tokens to enjoy the rest of the day.
The event was supported and sponsored by ARY Jewelry, AKD Investments, Rivo Mobile, Standard Textiles and Cars Club.