WMONIC: Vaccination Drive in Baroda, India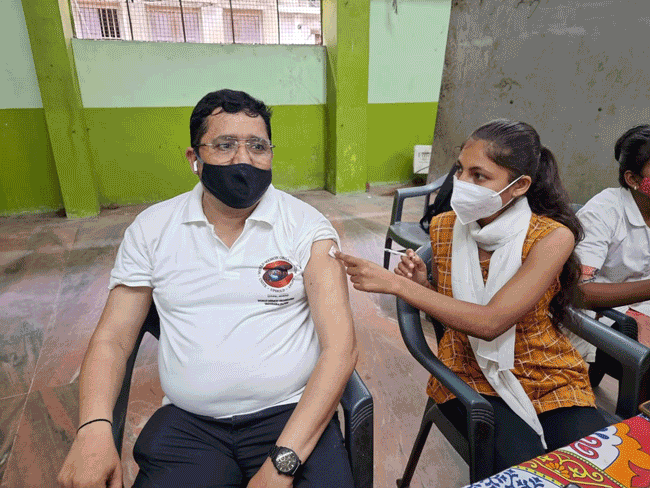 On the 3rd of July, a vaccination drive was organized by the World Memon Organisation North India Chapter in Baroda. Baroda is the second largest city in the Indian state of Gujarat.
The event was a collaboration between WMO, the Baroda Muslim Doctors Association, the regional Memon Jamaats and the local administration.
The Morbi Tankara Hall served as the venue and was swarming with people since the early hours of the morning. By the end of the stipulated hours, almost 600 vaccine jabs were delivered.
We reserve special praise for Mr. Zuber Goplani, WMO City Chairman – Firoz Memon, Youth President – Mohinul Mithani and all volunteers of the youth wing for being the driving force behind the drive.
The World Memon Organisation continues to combat Covid in India and urges its citizens to get vaccinated at the earliest. This event once again endorses our vital message that the most effective strategy to curb the Covid outbreak is to vaccinate the population.