WMO Middle East Chapter Celebrates Memon Day.
The members of WMO Middle East Chapter possess many appealing traits. They are generosity personified, the most gracious hosts and the deep bond of friendship which they share with one another epitomizes the true meaning of brotherhood.
The Memon Day celebrations held at the opulent setting of the Address Boulevard in downtown Dubai were testament to those distinguished traits.
On the 28th of April, WMO Middle East Chapter hosted WMO Pakistan Chapter, sent out an appeal for Zakat and brought out the cake to celebrate Memon Day. More than 250 prominent members of the global Memon Community attended the grand event, followed by a gala dinner.
A recitation from the holy Quran began proceedings, followed by the national anthem of the UAE and the Memon anthem. Mr Shoaib Ismail (Secretary General of WMO) delivered an elaborate presentation encompassing the broad spectrum of humanitarian services rendered by WMO across the globe. It was followed by a series of presentations - Mr. Hussain Lawai (VP - WMO Pakistan Chapter) spoke at length about the various educational projects and rehabilitation programmes undertaken by the Pakistan Chapter, praised the excellent work being carried out at the Memon Industrial and Technical Institute (MITI) in Karachi and emphasised that the Memon Community must leave behind a legacy by building more hospitals, schools and institutions that will stand the test of time.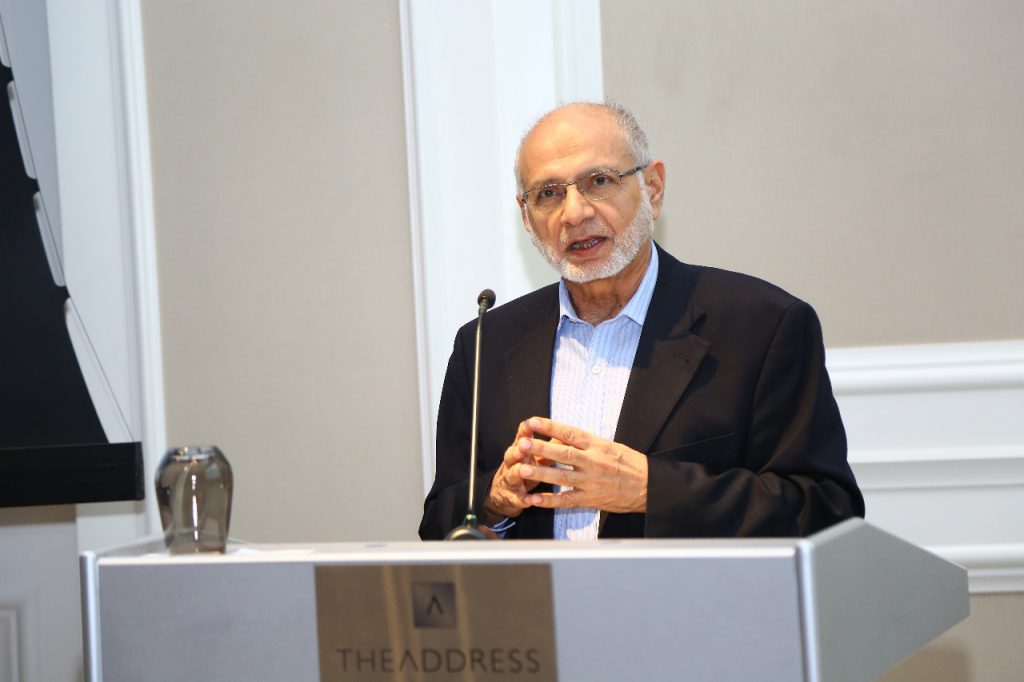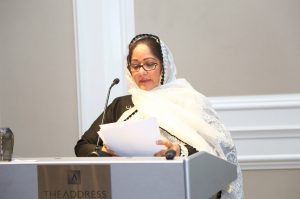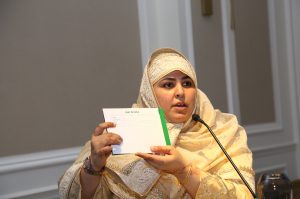 Mrs. Maimoona Darvesh (Chairperson - International Ladies Wing) and Mrs. Rashida Anwer (Regional Secretary General) briefed the gathering of the ladies wing activities and discussed the upcoming projects undertaken by the Middle East Chapter towards Serving Mankind.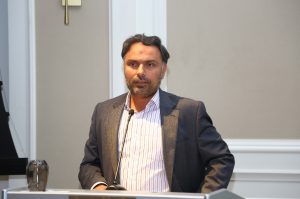 Mr. Khurram H Kalia (Advisor to Global Youth Chairman - Middle East Chapter) took the floor next and promised to connect the Global Memon Community by creating an App, aptly named "WMO Connect". A matrimonial project was also underway which would soon be launched. He updated the gathering of the successful Youth Wing membership drive and promised to carry out several roadshows in other reigons of the UAE as the numbers swelled.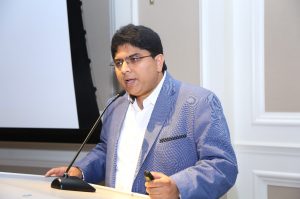 Mr. Kamran Ghani (Chairman - Global Youth Wing Middle East Chapter) shared the Youth Wing progress report and announced the upcoming Job Placement project.
Mr. Bilal Ahmed Madni, an Islamic scholar enlightened the invitees on the importance of Zakat, elaborated in detail on its calculation and utilisation.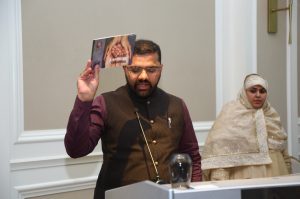 Mr. Ahmed Shaikhani (VP - WMO Middle East Chapter) concluded the proceedings by delivering the Vote of Thanks and encouraged the audience to partake in the thoughtful initiatives undertaken by WMO by contributing wholeheartedly towards the betterment of the Community and Humanity.
As the guests mingled with each other over a sumptuous dinner and the hosts pledged a Million Dirhams towards the upliftment of Humanity, the camaraderie and generosity of the Middle East Chapter came to the fore. Another memorable evening, another grand event, yet another day when the famed Middle Eastern hospitality came shining through before the sun set over the Arabian coast in Dubai.