WMOAC Support Masjid ul Aqsa in Collaboration with UUCSA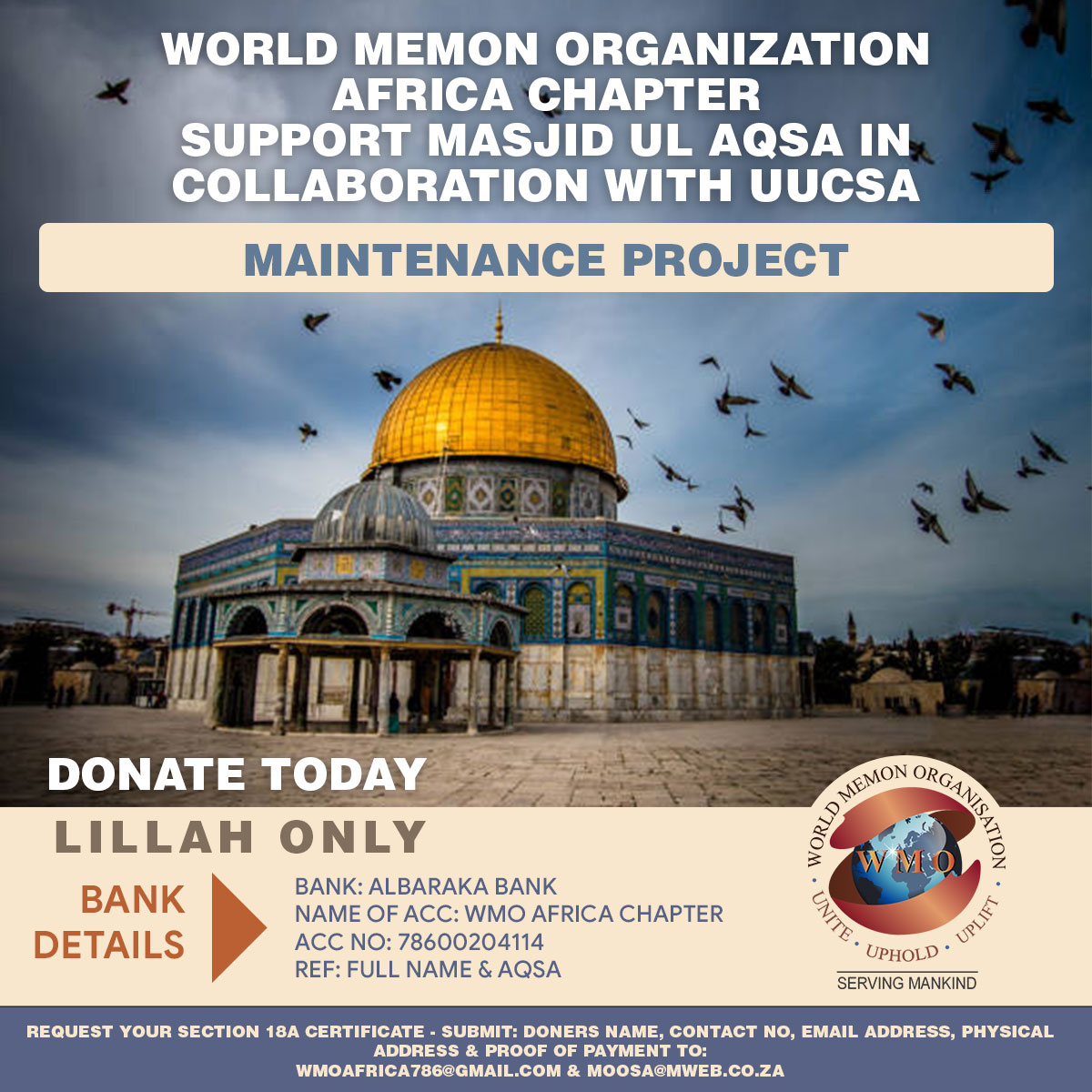 The majestic Al-Aqsa Mosque is the third holiest site in Islam. It towers above the the Old City of Jerusalem and is the sacred mosque from where our beloved Prophet (SAW) ascended to the heavens on the night of the Miraaj.
The contentious religious site has withstood the fury of nature and its limestone walls have stood undeterred to several hostile attacks over the years. But now they are beginning to crumble. The United Ulama Council of South Africa (Uucsa) have made a clarion call for the maintenance, support and upkeep of Masjid Ul Aqsa as Muslim Communities from around the World have adopted a piece of the holy mosque.
The World Memon Organisation Africa Chapter have collaborated with Uucsa and seek your donations for the very worthy cause of restoring this archaic mosque to its former glory.