WMO Europe Chapter Distributed Food Packs to the Marginalised in Portugal.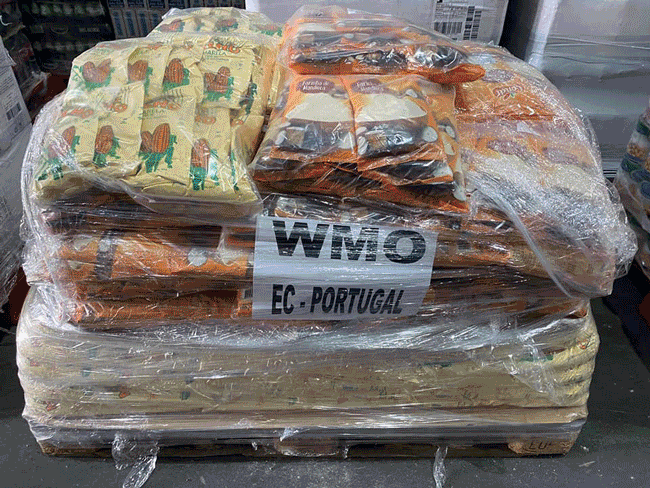 WMO Europe Chapter distributed food packs containing essential items to the marginalised in Portugal. The food distribution drive was initiated by our stalwart Liyakat Hameed and conducted in the Greater Lisbon and Sacavem areas of Lisbon city. These regions are home to several underprivileged African natives of Guinea-Bissau who escape to Europe in search of a better life.
Each food pack contained
2 packets of rice
6 packs of milk
2 packets of esparguete
2 cans of tuna
2 bottles of cooking oil
1 packet of maize flour
1 box of cornflakes
1 packet of cassava flour
3 packs of marie biscuits
2 cans of beans
1 can of chickpeas
We are grateful to grocery marts Cash Ultramar for providing us the food items and the youth wing for their assistance in distributing the food packs to the most vulnerable. Irfane Hameed, the young son of Liyakat Hameed is working with the youngsters on the ground to expand the drive so that maximum disadvantaged people can be reached. The Hameed family has always carried the WMO flag high in Portugal by providing extensive humanitarian services under its banner.
WMO thanks 'Islamic Help' for collaborating with us on the worthy cause. With both organisations sharing the same ideology, it was only inevitable for their paths to align in their endeavours to uplift Mankind. WMO will continue to join forces with organisations such as Islamic Help to create an effective, global coalition to combat poverty in all corners of the World.