WMO Africa Chapter Participate in "Iftar Hot Meals on Wheels" Program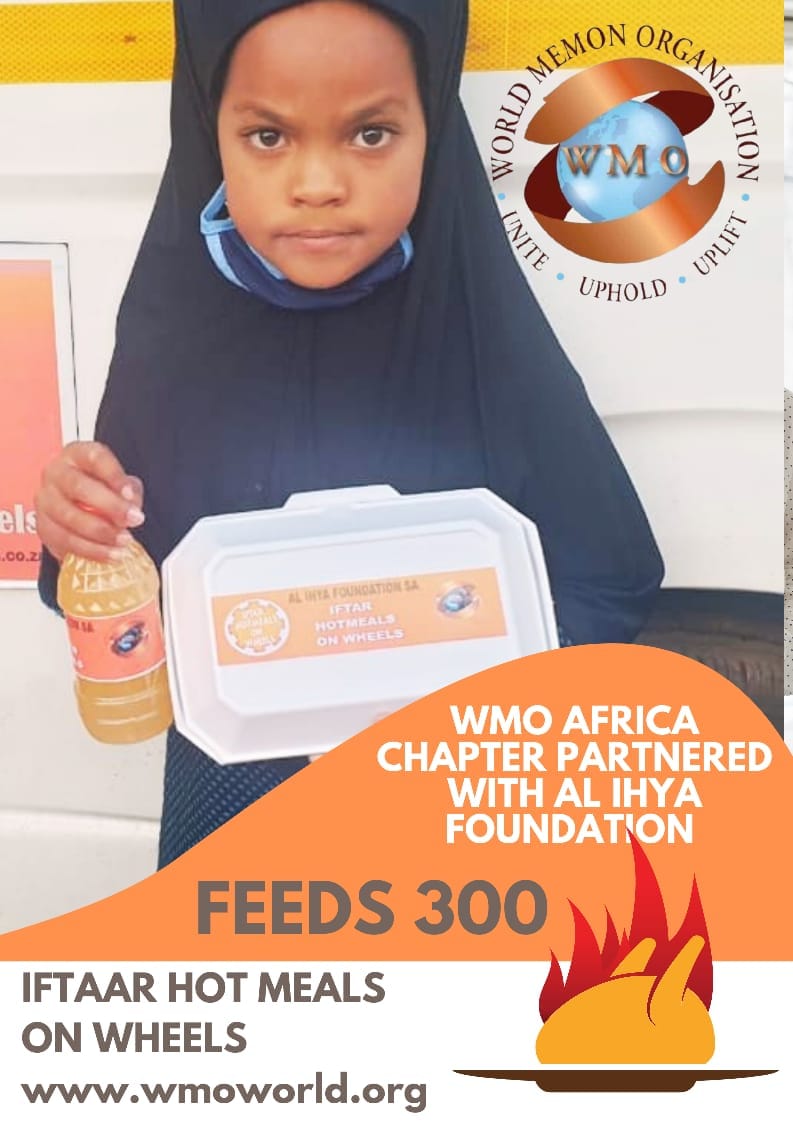 WMO AFRICA CHAPTER participated in the "Iftar Hot Meals on Wheels" program, partnered with Al Ihya Foundation
With only R9000 of your zakaat, we were able to feed 300 Muslims at the time of Iftaar. ALHUMDULILLAH.
We are pleased to have been a means of providing iftaar to our Muslim brothers and sisters and at the same time maximising our reward in this holy month of Ramadan.
The Prophet (saw) said, 'Whoever feeds a person breaking his fast will earn the same reward as him, without anything being lessened from the reward of the fasting person'. (Tirmidhi)
Thank you to Dr Khudaija Suliman for presenting us this opportunity and overseeing this project.
By
Khashiefa Martin