WMO Africa Chapter Distributes Wheelchairs and Walkers to the Aged in Pretoria.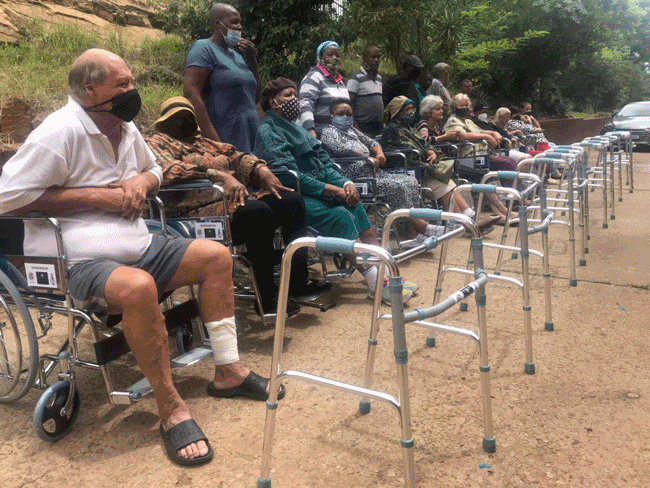 Assalaamu Alaikum Warahmatullaahie Wabarakaatuh
Narrated Abdullah ibn Amr ibn al-'As: The Prophet SAW said: Those who do not show mercy to our young ones and do not realize the right of our elders are not from us.
We at WMO AFRICA CHAPTER consider it our duty, an honour and a great blessing from Allah SWT to be able to contribute to improving the quality of life of our elders. We endeavour to always give and care for them with kindness, patience and respect.
We would like to thank Lajpal Foundation who has partnered with us in this project and joined us in the handover of the much needed wheelchairs & walkers.
Videos contain pics of the distribution as well as heartfelt thanks from the recipients.
Last but not least, we wish to thank Mr Yusuf Kamdar who has been sponsoring brand new equipment for the past few years and once again when the plea was made by the residents of this home, he did not fail us and made it happen Alhumdulillah.
May Allah continue to use us for His good work and increase those who have been actively involved and contributed to this wonderful initiative AAMEEN.
Jazaakallah
WMO AFRICA RMC