The World Memon Organisation, KZN Natal Durban of Africa Chapter has donated 400 cases of bottled water to bring some relief to the drought affected regions of South Africa. Due to the scorching summer and lack of rains, many areas of South Africa are severely affected.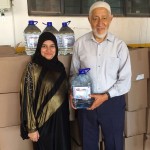 WMO ladies wing and Jama'atun Nisaa jointly supported a project initiated by the Al Ansaar foundation to raise funds for water to be distributed to the afflicted residents of those regions.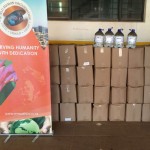 The funds were raised in 24 hours and the bottled water was promptly delivered the following morning.
May Allah Swt accept their kind endeavours.
We pray the Weather Gods smile soon on South Africa and bless the region with bountiful rains. Our thoughts and prayers are with those who have been affected.