It was a momentous night.
The World Memon Organisation 2021 Telethon on the ARY network was a celebration of brotherhood and a watershed event in the history of WMO.
The night was testament to the unparalleled generosity of the Memon Community which came to the fore and rallied support for another worthy humanitarian cause.
The warm camaraderie, fellowship and affiliation of Memons from all corners of the World towards this wonderful organization was strikingly evident by the colossal turn out at the event. Phones were ringing off the hook with pledges coming in thick and fast.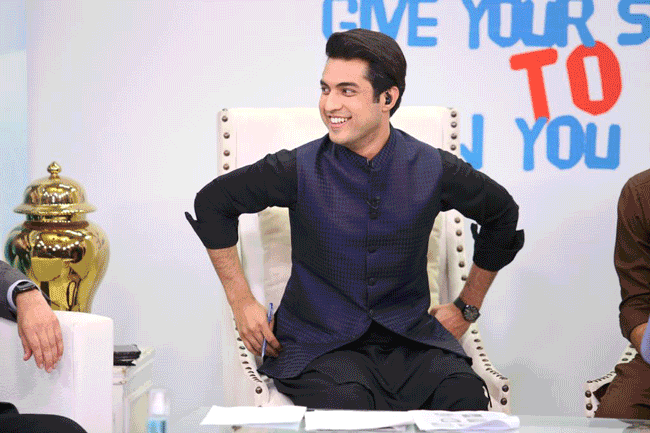 Every donor showed great heart and a considerable sum was collected. But it wasn't the philanthropic gesture that stood out, it was the bond of brotherhood that came shining through. As India is battered by the fatal second wave of the pandemic, the President of the ARY conglomerate and WMO President – Mr. Salman Iqbal gave out a loud and clear message, "You are not alone. We stand united in this moment of crisis." His words reflect the deep bond of humanity shared between both countries that helps overcome all adversities. A fervent plea was made upfront by Salman Iqbal to contribute towards the Covid crisis in India.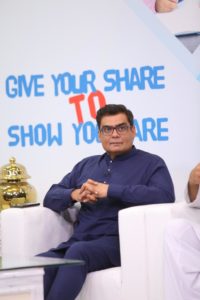 Empathy is about standing in someone else's shoes, feeling with his or her heart, seeing with his or her eyes. And as empathy is born out of the old biblical injunction 'Love thy neighbour as thyself.' We Indians express our heartfelt gratitude to our Pakistani counterparts for their unwavering efforts and extraordinary generosity. We are grateful to you for standing shoulder to shoulder with your neighbours in our time of need. For helping us when we are most vulnerable.
For your warm friendship, camaraderie and brotherhood but more importantly, for your empathy. THANK YOU!
All members of the WMO family stepped up to the plate. Trustees, Patrons, Regional Vice Presidents, Life members, the energetic ladies wing and the dynamic youngsters. Most made monetary contributions, many personally attended the fundraiser while others worked tirelessly behind the scenes towards making the event a roaring success. We are indebted to the Pakistan business community and leading politicians who endorsed the World Memon Organisation's efforts. Their encouragement and unanimous support for the telethon helped raise millions. We are grateful for their unflinching solidarity and magnanimous contributions.
As the night came to an end, the founder President of WMO – the legendary Haji Abdul Razzak Yaqoob would be smiling down upon us from the heavens above. He would be comforted that the sublime ARY legacy lives on in WMO under the able leadership of his very own Salman Iqbal.
An enduring legacy, an everlasting memory and the perfect note to end this momentous night.