We express our sincere gratitude to His Excellency Maithripala Sirisena, President of Sri Lanka, for gracing the Foundation Stone Laying Ceremony of Darussalaam Maha Vidyalaya in Colombo.
The construction of the new wing of this historic educational institution at the cost of Forty Million Sri Lankan Rupees reaffirms WMO's commitment towards the furtherance of education across the globe.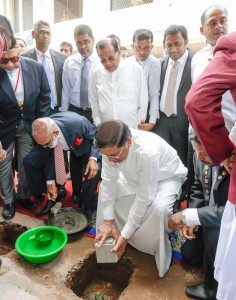 Education is our greatest weapon to fight poverty. Our objective of Uplifting Lives Through Education is realised through your invaluable contributions.
We thank all the generous benefactors of the World Memon Organisation who have contributed towards our mission of spreading the light of education to the far corners of the world.