The Memon – Ramadan Appeal 2019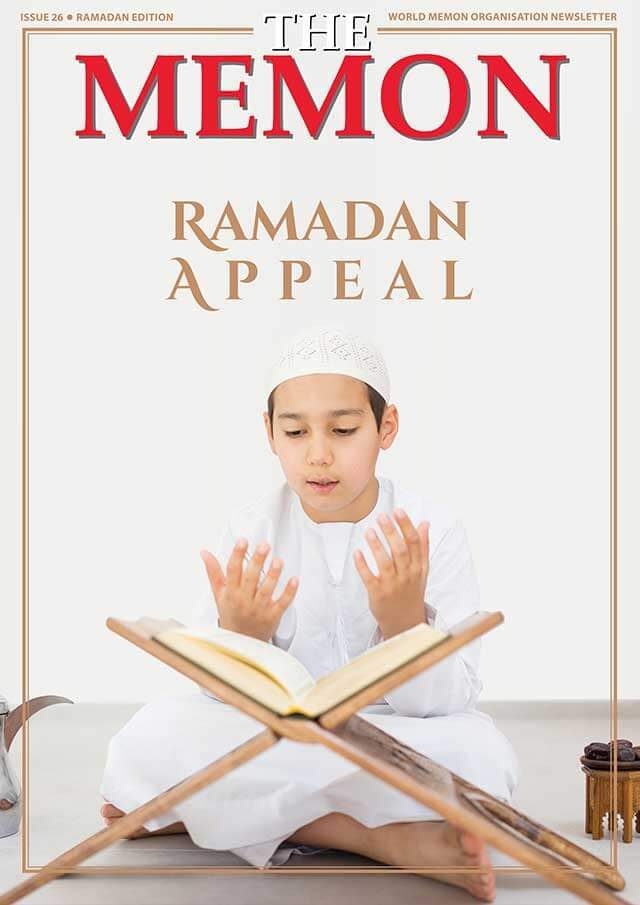 Dear Brothers and Sisters
Assalam Alaikum and Ramadan Kareem
I would like to take this opportunity to personally thank our compassionate brothers and sisters for their magnanimous generosity and steadfast support towards the World Memon Organisation over the past two decades.
Helping those in need is one of the key aspects of this pious month of mercy. And Zakat (that which purifies) is a religious obligation for all Muslims who meet the necessary criteria of wealth. As one of the Five Pillars of Islam, Zakat can lead us to a more productive and successful existence, both as an individual and a community. Giving charity is not just crucial for the well being of the needy but could be the greatest boon bestowed upon the wealthy.
As Allah (swt) states in the Holy Quran (At-Tawbah 9:103):
"Take from their wealth, alms so that you may cleanse them, thereby and cause them to grow in purity and supplicate for them"
This verse clearly informs us that charity purifies a person in a number of ways:
It purifies one's porperty in a SPIRITUAL sense by making it more blessed and legitimate;
It purifies the heart of the GIVER from selfishness, greed, materialism and lack of concern for fellow human beigns;
It purifies the heart of the RECIPIENT from jealousy and hatred for those who possess more than them;
And lastly, it purifies SOCIETY from social injustices and class struggles.
May Allah (Exalted be He) make us amongst those who give!
May He enable us to understand and fulfill our obligation of Zakat, thereby incurring His mercy and pleasure.
On behalf of my wife Zohra, my family and myself - we wish each and everyone of you Ramadan Kareem and a very blessed Eid. May the rest of the year be a healthy, happy, peaceful and prosperous one.
Yours sincerely
Suliman Noor Mahomed
President, World Memon Organisation