Memons are the latest entrants to join communities from across the globe that empower themselves with community cards. At the recently concluded AGM of the World Memon Organisation (WMO) in Ras Al Khaimah, representatives from India, Pakistan, Sri Lanka, Europe, Middle East, Africa and North America decided that all community members should be issued unique IDs to enable themselves to share their individual and professional information with others.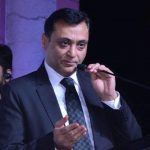 "The cards will allow members to access schemes and programmes being run for our community's benefit. It is a gateway which will open doors to a lot of fascinating possibilities for the worldwide Memon Community," states Mr Suhail Khandwani.
Mr. Khandwani, a prominent Mumbai businessmen & philanthropist, WMO Patron Member & Vice President of the All India Memon Jamat Federation has initiated this noteworthy project which endorses the vision and objectives of WMO to create a single, common platform for Memons across the Globe.
This idea is the brain child of Rubaid (Ali) Rasheed Bhojani, who is pursuing the global implementation of the Memon Online program.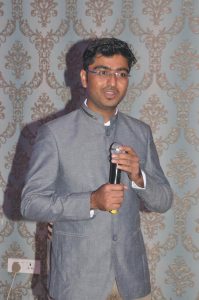 "MemonId.com will be an active online portal by January 2018 and will serve as an interactive platform for the Worldwide Memon Community, enabling us to stay connected with one another. We intend to register each and every member of the Memon community, from new-borns to the oldest living individuals which would then permit us to conduct a Census of the members belonging to our community.
This Census further qualifies us to compile a database comprising of a wealth of information such as educational, professional, business details of each individual. Leading to the final step, a Unique Identity Number being allotted to each member registered on the portal.
Information collected through the census shall be segregated into various categories and will be further used for networking, promoting business ties and forging cross border alliances, between members of the Memon Community.
Based on the information collected, various initiatives and programs shall be implemented to cultivate productive partnerships within the community.
MemonID.com can serve as:
An INFORMATION CENTRE

A BUSINESS FORUM

An EDUCATION FORUM

A PROFESSIONAL FORUM

A SPORTS FORUM

A MATRIMONIAL SITE

A JOB PORTAL
I am much more excited with what the Future holds for this Unique Project and with its unlimited possibilities, the sky is the limit!" exhults an exuberant Ali Bhojani.
We Concur..
MemonID.com – One Community One ID Campaign was launched by Advocate Zubaida Khandwani at a glittering ceremony attended by prominent members of the Global Memon Community and other dignitaries on the 5th of January 2018 at the Krishna palace hotel in Mumbai.
The World's first six MemonID cards have been assigned to distinguished personalities of the Memon Community :
1) Mr. Solly Noor (World Memon Organisation President)
2) Mr. Iqbal Memon Officer (All India Memon Jamat Federation President)
3) Mr. Ehsan Haji Amin Gadawala (WMO North India Chapter President)
4) Mr. H E Abdul Aziz (WMO South India Chapter President)
5) Mr. Suhail Khandwani (Founder – MemonID, Patron Member WMO)
6) Mr. Tanveer Merchant (Founder – MemonID, Trustee WMO)