The Memon – Mission Rohingya (February Edition)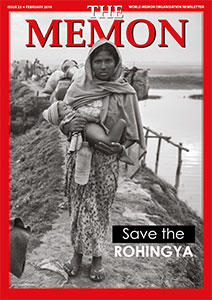 Dr. Taheera Hassim is a well established, young and successful obstetrician/ gynaecologist practicing in Johannesburg, South Africa. She is a very active member of the Memon Community, involved with numerous charities, serving innumerable worthy causes across the globe. Taheera is the Regional Secretary General of the World Memon Organisation (Africa Chapter) and has recently visited the Refugee Camps in Bangladesh to address the medical needs of the Rohingya in her capacity as a Doctor and a Humanitarian.
This is the journey that changed her life..
"We hope and pray that the Almighty bring an end to the violence, hatred and discord. Help us accomplish the goals, we set out to achieve. Grant us Peace which is True, Perfect and Everlasting.

Ameen!"
Dr Taheera Hassim