The Memon – December 2020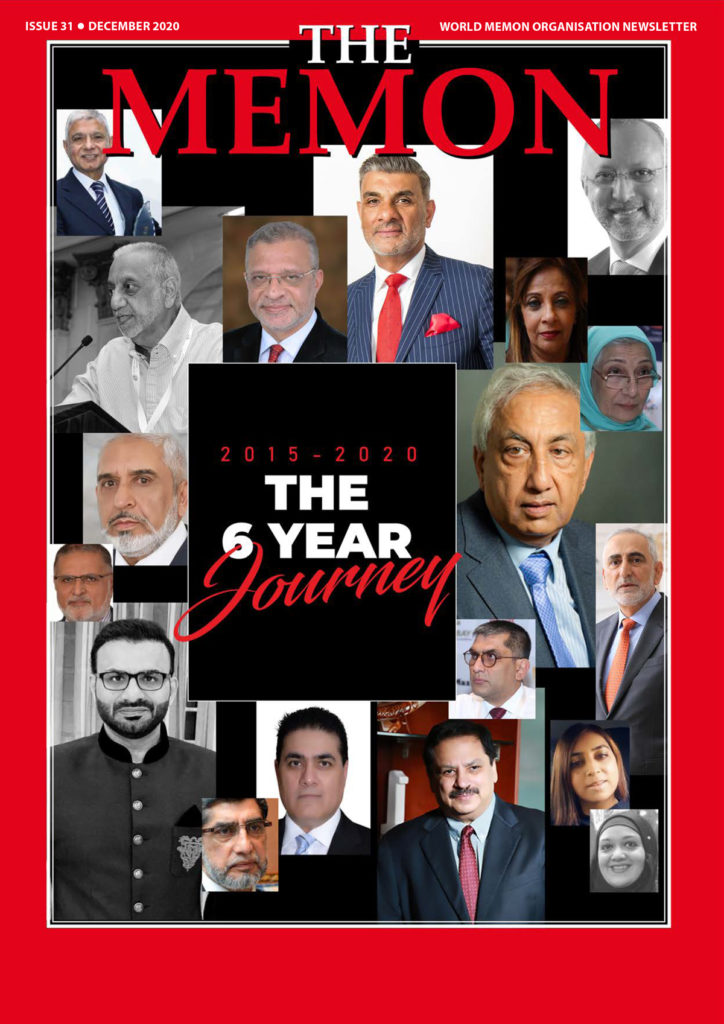 The 6 year Journey
This is the Journey of the World Memon Organisation, with the honourable Solly Noor at the helm, steering the organisation through new and uncharted territory.
The expedition spans over 6 years, 5 continents and 9 Chapters.
This is the story of the evolution of WMO into an organisation that not only uplifts the Memon Community but also truly Serves Mankind globally. And we have firmly underlined that sentiment on our Logo.
This is the journey and evolution of WMO into a corporate structure where each penny is accounted for, all transactions are transparent and every action is guaranteed in compliance with the highest international standards.
This is the journey of WMO from the Sea of Japan to the Hudson bay as its global footprint stretches from Japan in the East to Canada in the West, thanks to its sprawling membership. It also endorses WMO as the truly global, umbrella organization which unites Memons from across the globe under its banner.
This is a story of Delivering Hope, Creating Brighter Futures, Uplifting the Downtrodden, Uniting Mankind and Serving Humanity.