The Memon – A Passage to Pakistan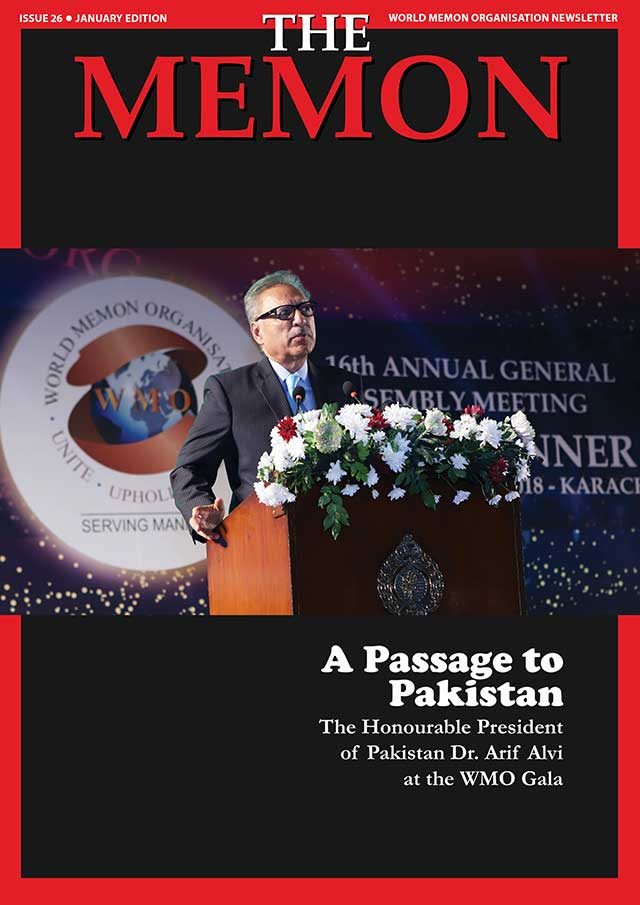 A Business Conference that was attended by the top CEOs and prominent business tycoons of Pakistan, a global youth wing conference which brought together the most brilliant and creative young minds of the country, a conclave with the charismatic Prime Minister of Naya Pakistan - the leader who has brought about another renaissance in his country and finally the Head of State, the honourable President of the Islamic Republic of Pakistan gracing the grand WMO Gala at the majestic Sindh Governor House.
The 16th WMO AGM was a confluence of history, culture, affluence and power. Ministers, dignitaries, industrialists, businessmen, philanthropists, the crème de la crème of Pakistan rubbed shoulders with the distinguished overseas delegates at this landmark event.
As we endeavour to relive the memories and highlight the meetings, the people, the moments that made this AGM one of the most spectacular events in recent history, we bring to you the 26th Edition of The Memon magazine, aptly titled A Passage to Pakistan.
For your kind consideration.