The Honourable MP Sends Note of Gratitude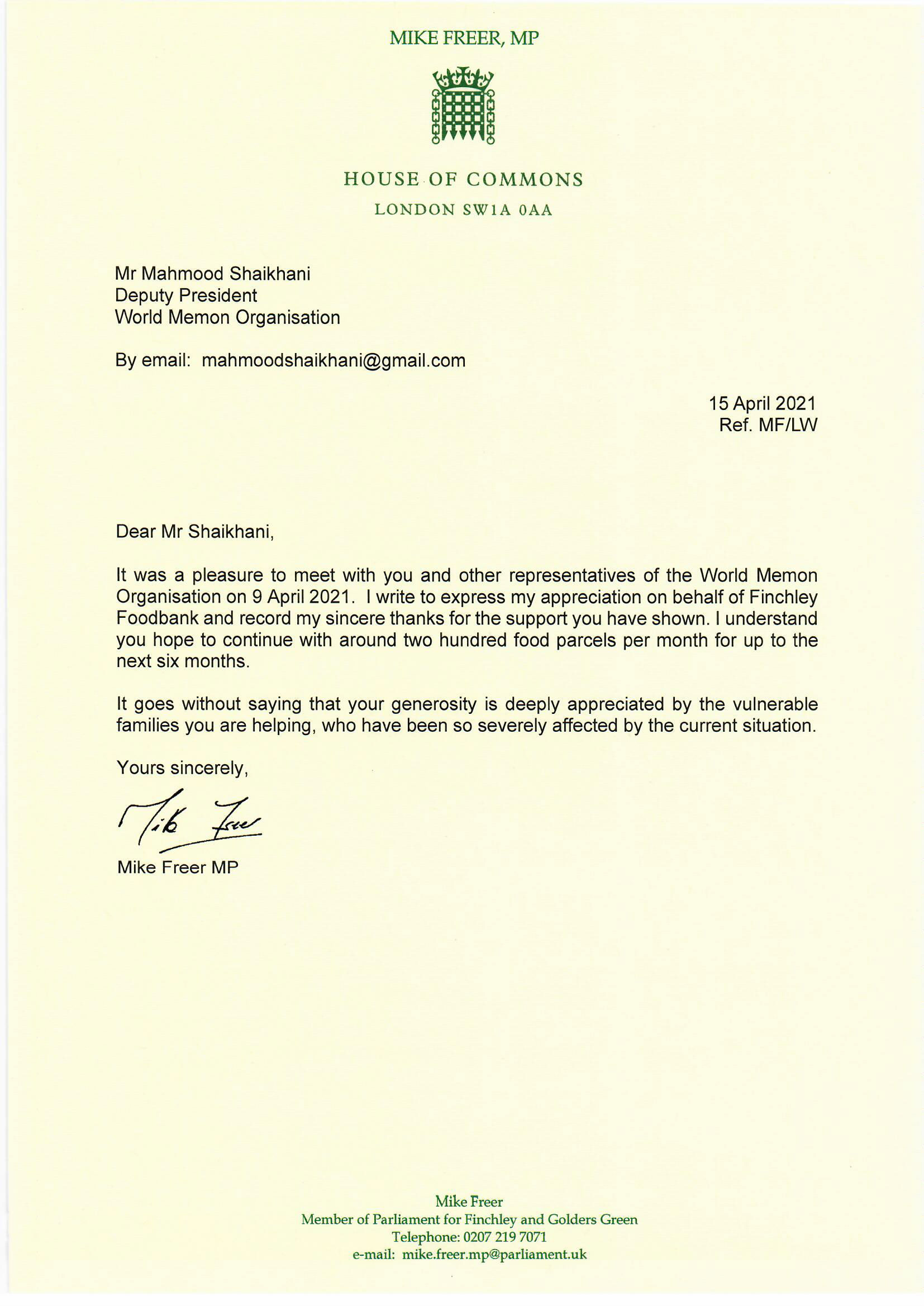 On the 9th of April, the top brass of the World Memon Organisation – Europe Chapter arrived at the East Finchley Food Bank of St. Mary's Church, located in the borough of Barnet, North London.
400 food packs were donated to the Barnet Foundation under the WMO Food Program. The Program is a Covid-19 Response, initiated by the Europe Chapter.
The gesture was acknowledged by Member of Parliament (MP), Mike Freer who personally graced the occasion and even carried the food packs to the waiting vans.
The honourable MP has sent a note of gratitude to Mr. Mahmood Shaikhani (Deputy President of WMO) and applauded the generous endeavors made by the organisation towards his constituents.
Mr. Mahmood Shaikhani has assured the distinguished parliamentarian that WMO would continue the food program in the coming months to serve the vulnerable of Barnet.
We are thankful Mr. Mike Freer for his kind note and uplifting words of encouragement.