The First of Many Covid Centres To Be Set Up by WMO North India Chapter in Surat, Gujarat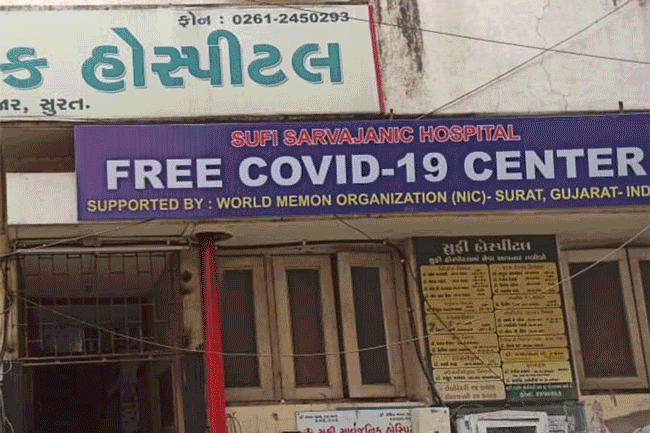 The devastating second wave of the corona pandemic has led to the collapse of the healthcare system in India.
The first of many Covid Centres to be set up by WMO North India Chapter has been established in Surat, Gujarat.
The Sufi Sarvjanik Hospital in Surat has been converted into a Covid Centre to cater to those infected by the virus. Under the medical supervision and devoted care of the existing doctors and dedicated nurses of the hospital, WMO aims to provide the most effective treatment at zero costs for the afflicted.
Stock piles of Oxygen cylinders, breathing apparatuses, essential medical equipments including oxygen concentrators and bipap machines have been delivered to the Centre so that nobody is turned away in their hour of need.
WMO hopes to create many more centres, especially in small towns and villages as rural India is gasping for air under the fatal grip of the pandemic.
Please donate generously to the pertinent cause as your contributions make the difference between life and death.
#SaveMyIndia