Sir Iqbal Sacranie, the crusader who fought tirelessly against the forced cremation of Muslims that succumbed to the Corona outbreak in Sri Lanka is at the doorstep of a resolute victory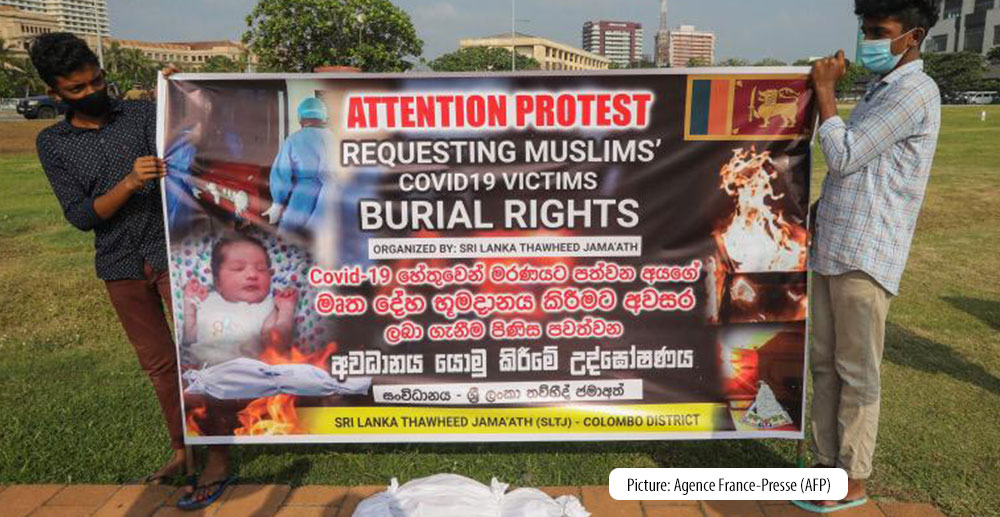 On the 10th of February, Prime Minister Mahinda Rajapaksa announced in parliament that permission will be granted for the burial of COVID-19 victims. Once it is gazetted it will officially reverse the unjust policy which has been implemented in Sri Lanka since March last year.
After months of relentless pressure by human right organizations, United Nations experts, medical professionals in Sri Lanka, Muslim leaders and community organisations from across the globe, the Sri Lankan government has agreed to reverse the inhumane policy of forced cremation of all people who succumb to the virus. A clear violation of the religious freedom, beliefs and human rights of the minority Sri Lankan Muslim community.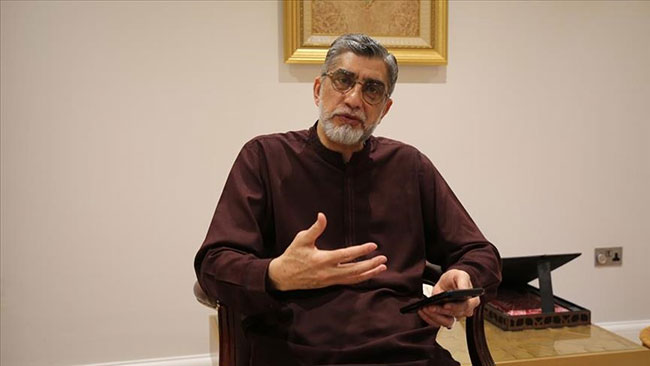 This is also a victory for Sir Iqbal Sacranie, stalwart of the World Memon Organisation who had launched a tireless crusade against the forced cremation of Muslims. Sir Iqbal was also the founding Secretary General of the Muslim Council of Britain (MCB), an organization that has pursued this pertinent matter with unabated dedication and passion.
The Muslim Council of Britain called on the UN to halt forced cremations in Sri Lanka and submitted a formal complaint to the United Nations Human Rights Committee il (UNHRC), urgently requesting the suspension of the horrific policy.
We applaud the statement from the premier of Sri Lanka and await its implementation. Until then WMO continues to stand firm, shoulder to shoulder with Sir Iqbal Sacranie and our Muslim brethren in Sri Lanka.
When asked for his comments on the heartening news, Sir Iqbal stated "Praise be to Allah – wonderful news. Let's continue to pray that the Sri Lankan government formalises the change of policy which will bring huge relief to Muslims and other faith communities in Sri Lanka. Finally, they can bury their loved ones when they die according to the practice of their Deen."
He continued," I am immensely appreciative of the kind messages and duas received from so many but it must be made clear that it was the collective efforts of many individuals and organisations across the globe who supported the campaign wholeheartedly that has yielded positive results.
"I am particularly very pleased that every Memon I approached in different countries gave unequivocal support and undertaking to carry out the lobbying in their countries. I must record my deep appreciation to a number of individuals including our WMO President Salman Iqbal for his fullest unconditional support. Chairman of the WMO Board of Trustees – Mr. Ashraf Sattar, the Sri Lankan contingent of Ilyas Admani, Shiraz Yunus, Rafik Kassim and Hanif Yusuf for their remarkable persistence and for providing essential information.
Mr. Satar Dada and Gulaam Abdoola from Botswana. Mr. Solly Noor, Haroon Kalla, Adil Assamo and Feizul Ayub from South Africa for effective lobbying with their governments. Mr. Shoaib Kothawalla from the US who galvanised support in his neck of the woods. Dr Shiraz Suleman and Senator Ravalia from Canada for raising the issue in the Canadian Parliament. Dr Ashfaque Tayob and Khalid Dawood of Portugal for taking up this pertinent matter with the UN. Mr. Iqbal Yusuf Japanwalla from Japan, Farouk Valimahomed & the entire MCB team from UK, along with many other Muslims and non Muslims who assured me of their unconditional support and guidance.
Many worked relentlessly behind the scene. May Almighty Allah reward each one of them abundantly for their efforts to help bring relief to the Ummah in Sri Lanka."