Itereleng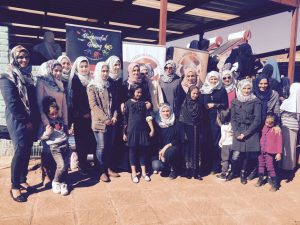 Members from WMO Africa Chapter, along with Purposeful Giving & ABS Youth Group visited Itereleng on Sunday, 28th May 2017.
Itereleng is an informal settlement on the doorstep of Laudium. The land belongs to a Memon family, on which stands the Masajid complex, surrounded by a few structures.
The area lacks running water and electricity due to the apathy of council members to provide infrastructure. In spite of the enormous difficulties, the organisations  have played a vital role in Itereleng's development over the last 7 years and the progress has been heartening. Alhamdulillah.
"Neighbourly Needs" is working towards making the community economically independent with the eventual goal of becoming self-sustainable.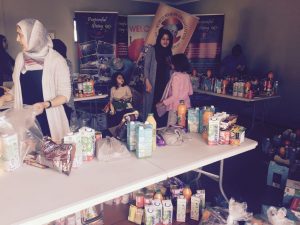 Basic grocery items, hygiene packs, food hampers and meals will be distributed to the underprivileged at a total cost of approximately R70,000, donated generously by WMO and members of the Laudium & Pretoria Community.
An additional 300 Eid hampers will be handed out at the end of Ramadan to the value of R100,000. In Sha Allah.
In the month of Ramadan there is a greater need for food items, which WMO provides on a regular basis during the Holy Month.
The Itereleng Development Projects
An ever expanding housing programme is in place to provide basic decent shelters to innumerable, underprivileged families on the informal settlement. Single bedroom homes are being constructed on the land to achieve the objective.
Community Library & Gym. The structure is up, however funds are required for completion (tiling, shelving, equipment etc)
Community Park and Play Area for children.
Ventures to establish restaurants, shops – funds were provided to assist 2 brothers in order to open a Panini shop in Atteredgeville. More opportunities like these are needed to attain our goal of self-sufficiency and job creation.
Continuous and ongoing feeding schemes. In these winter months, while people are fasting, there is still a basic need for food and the small hampers distributed to the reverts who regularly attend the masjid help the musallees through Ramadaan. In Sha Allah.
Newclare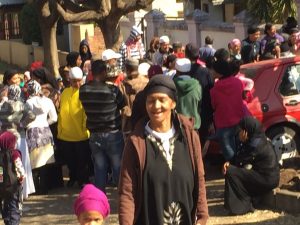 On Saturday, 27th May 2017, members of the Board of Management – WMO Africa Chapter visited the Newclare Community. Hadjie Lutfie partnered with WMO and other organizations annually distribute food hampers to zakaat eligible members of the community.
The organizations involved usually facilitate the verification process, whereby establishing the zakaat eligibility and thereafter another date is allocated to distribute the hampers to those who qualified.
Alhumdulillah, WMO Africa Chapter once again offered financial assistance of R100 000 for 400 Food hampers.
Ramadan 2016
Purposeful Giving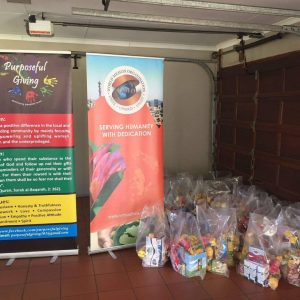 On the 12th June 2016, the World Memon Organization [Africa Chapter] & Purposeful Giving once again visited the Itireleng community, which is an informal settlement on the doorstep of Laudium. This has become one of our annual Ramadhaan projects and we have built strong ties with this community who are very appreciative when we visit. The community still lacks the basic everyday necessities and we can only make dua that Allah (SWT) enables us to continue with our endeavours. Hopefully we will soon make a difference in the lives of these wonderful people. The following items were distributed:
50 party packs to the children
50 chicken Licken meals for the children
80 hygiene packs
80 grocery packs
80 packs of toilet rolls
80 bags of oranges
Loaves of bread
2 Deghs of Food
Special mention of Zafreen Feizul Ayob-Carim and her team for their tireless endeavours towards this admirable cause.
Shelter for Humanity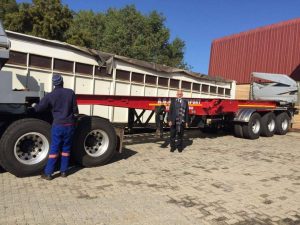 After a Ramadhaan visit to the Klipspruit area by Mr. Moosa Carrim (Patron) and Mr. Haroun Gutta (ASG) of the WMO Africa Chapter, we found that there was a great need for a shelter, which could accommodate the orphans and the elderly who were homeless. Apa Latiefa; a very wellknown and respected woman in the community has been managing a charitable organisation supported by WMO and various other Muslim organisations. After witnessing the dismal conditions these residents were currently living in, we decided to improve them with the donation of a mobile unit. The unit consisted of 8 rooms, a kitchen, a dining area and a make shift lounge. This unit has been purchased by WMO at a costs of approx R250,000.00 and was promptly delivered. We hope that it will provide the much needed comfort and support to the deserving. Inshaa Allah. May Allah(swt) bless Moosa Carrim Bha and his family who has made a substantial contribution towards this project in the mubaarak month of Ramadhaan. We look forward to our next visit to Klipspruit where we hope to meet the occupants of the shelter as well as assist with the hamper distributions to the community. Inshaa Allah.
A Message from WMO AFRICA CHAPTER
Assalaamu Alaikum Warahmatullahi Wabarakaatu
We hope this message finds you in the best of health and wishing you and your loved ones a blessed month of Ramadhaan.
The World Memon Organization (Africa Chapter) appeals to all members and friends of WMO to please forward your Zakaat and Lillah to the WMO Africa Chapter.
Some of the projects to be undertaken by WMO Africa, are:
Savouries for daily Iftaar at various masaajids
Feeding Schemes
10 tons of Kajoor
30 Dheggs Haleem
Food hamper distributions in needy areas of Gauteng & KZN
Eid Food Hampers
Eid Gifts to recipients at Frailcare Centres, Old Age Homes, Madressahs & Orphanages
Blanket distributions – "Winter Warmth Project"
Ramadhaan Shoebox Project – to collect and distribute over 250 boxes containing toiletries, stationery and a special gifts.
Assistance to the Muslim communities of Itereleng and Brazaville Islamic Centre – informal settlements on the doorstep of Laudium. Other areas include North West and Limpopo.
Kindly Note:  In addition to the above, ongoing welfare cases are being assisted throughout the year – Memon & Muslim families are assessed and financially aided in the form of monthly rents, groceries, lights, school fees amongst others. Alhumdulillah.
Please find banking details below & attached:
| | ZAKAAT DONATIONS | LILLAH DONATIONS |
| --- | --- | --- |
| BANK: | Albaraka Bank | FNB |
| ACCOUNT NAME: | WMO Africa Chapter | WMO Africa Chapter |
| BRANCH CODE: | 632 005 | 254 905 |
| ACCOUNT TYPE: | Current Account | Current Account |
| ACCOUNT NO: | 786 002 041 14 | 623 702 609 62 |
| REF: | Full Name & Zakaat | Full Name & Lillah |
Send Proof of payments and request SECTION 18A CERTIFICATES if needed –  [email protected]
Jazaakallah –  may Allah (SWT) accept our humble efforts AAMEEN