GYW Far East Chapter Sponsors Iftar's at Orphanages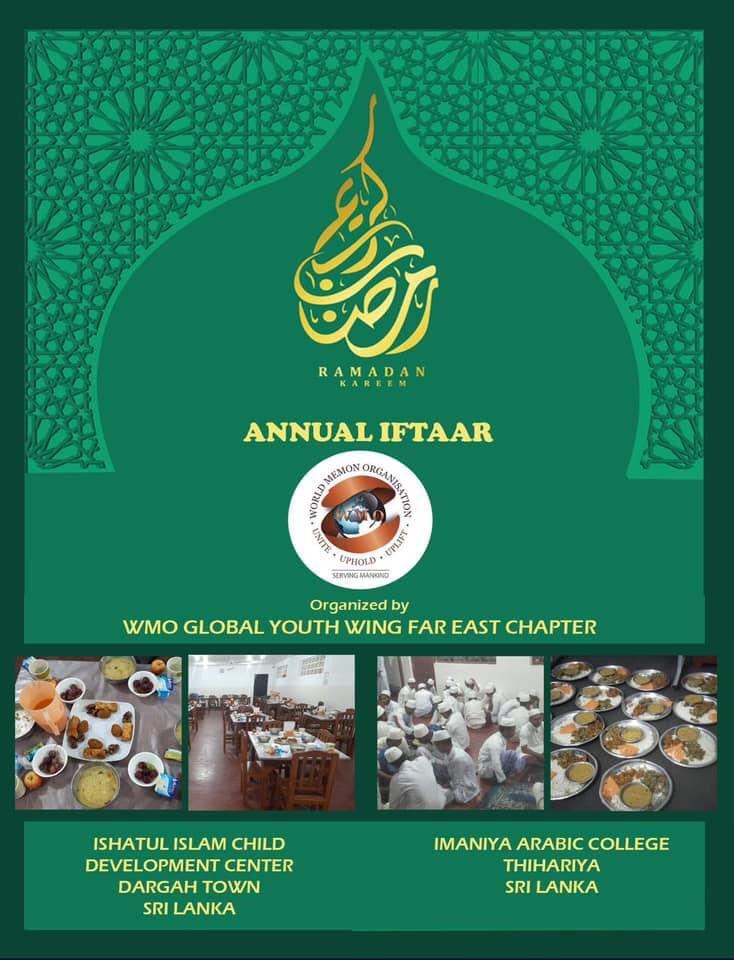 World Memon Organization Youth Wing Far East Chapter sponsored two Iftar's during this blessed month of Ramdan, Alhamdulillah!
Both of them took place at orphanages – Ishatul Islam Child Development Center in Dargah Town and Imaniya Arabic College, Thihariya in Sri Lanka.
𝘈𝘴 𝘰𝘶𝘳 𝘗𝘳𝘰𝘱𝘩𝘦𝘵 𝘔𝘰𝘩𝘢𝘮𝘮𝘦𝘥 (𝘗𝘉𝘜𝘏) 𝘢𝘱𝘱𝘳𝘦𝘤𝘪𝘢𝘵𝘦𝘥 𝘵𝘩𝘰𝘴𝘦 𝘸𝘩𝘰 𝘭𝘰𝘰𝘬𝘦𝘥 𝘢𝘧𝘵𝘦𝘳 𝘰𝘳𝘱𝘩𝘢𝘯𝘴 𝘢𝘯𝘥 𝘩𝘢𝘴 𝘮𝘦𝘯𝘵𝘪𝘰𝘯𝘦𝘥 𝘵𝘩𝘢𝘵 𝘢 𝘱𝘦𝘳𝘴𝘰𝘯 𝘸𝘩𝘰 𝘨𝘪𝘷𝘦𝘴 𝘤𝘢𝘳𝘦 𝘵𝘰 𝘢𝘯 𝘰𝘳𝘱𝘩𝘢𝘯 𝘸𝘪𝘭𝘭 𝘧𝘪𝘯𝘥 𝘢 𝘱𝘭𝘢𝘤𝘦 𝘪𝘯 𝘱𝘢𝘳𝘢𝘥𝘪𝘴𝘦 (𝘈𝘭-𝘉𝘶𝘬𝘩𝘢𝘳𝘪).