Global Youth Wing – Europe Chapter's Latest Mentoring Initiative: Memon Legal Mentorship Scheme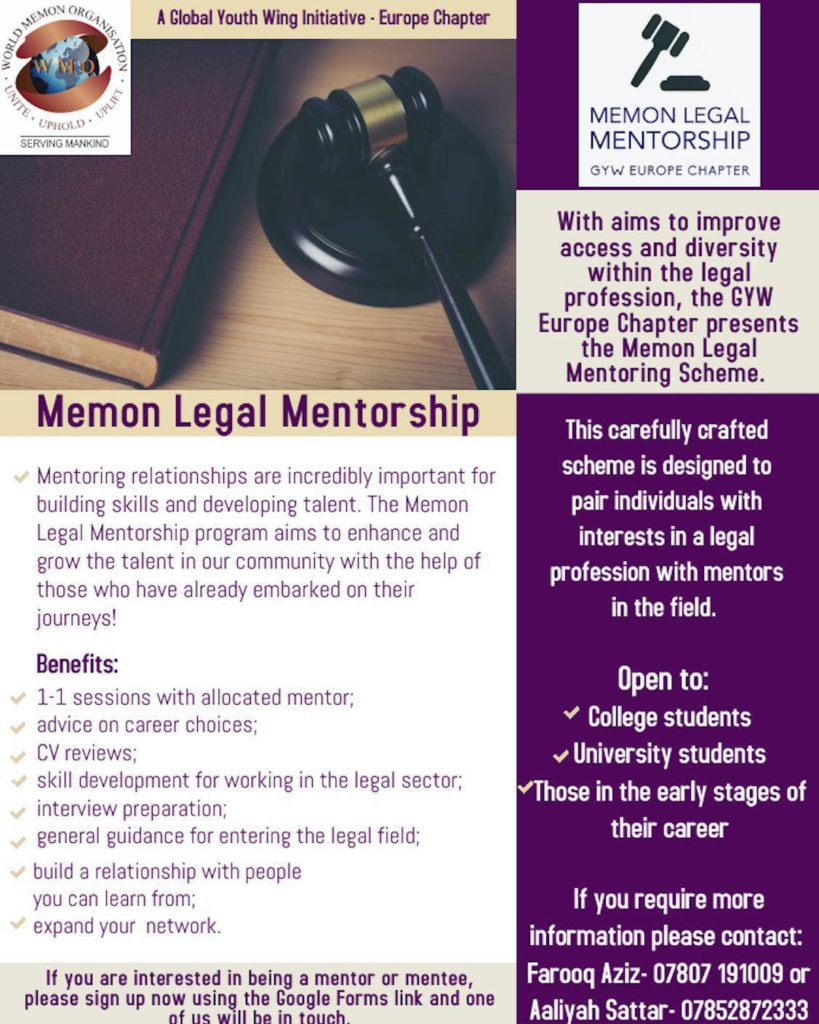 It is our pleasure to announce the Global Youth Wing- Europe Chapter's latest mentoring initiative, the 'Memon Legal Mentorship Scheme'.
Our aim is to increase access and diversity within the legal profession by supporting members of our community who are interested in pursuing a legal career. As mentioned before, you may already benefit from such initiatives, but regardless, please use this an opportunity to further build your network across our community!
We are keen to bring on mentors from a range of backgrounds and experience in the law. Your guidance will assist the future generation of legal professionals, so please do sign up.
The amount of time you commit is completely based on what you negotiate between mentor and mentee.
If you wish to be a mentor/mentee then please sign up using the Google forms link:
https://docs.google.com/forms/d/e/1FAIpQLSftHuFVjAeMJf9sEgKSbGyBLWuhPJWnxCkQiwJ09qMTpPm2Ig/viewform
We hope this initiative will bring our community closer together and allow us to help each other as our deen teaches us.