In the Name of Allah SWT The Most Beneficent The Most Merciful
Dear Fellow Memon's – Assalaamu-Alaykum
All praise and gratitude are for Allah SWT our Creator, Sustainer and Guider.
Since our last AGM in Ras Al Khaimah on 7th October 2017 I have had both the pleasure and daunting task of devising and implementing a selection criteria and procedure to ensure as far as possible, those appointed to office are able to hold, honour and implement the values and vision of the WMO and it's Global Youth Wing ["GYW"].
These appointees were selected after a rigorous 7-week recruitment drive and process. Alhamdulillah, we are delighted to present a new and dynamic team of professionals and entrepreneurs to lay the foundations for a structured, vibrant and productive GYW Inshallah.
The regions not yet appointed shall be done once the Vice-Presidents and Regional Management Committees for the remaining regions are able to fully participate in a second recruitment drive and process to be implemented in the new year Inshallah.
Alhumdolillah the standard of the 37 applications was very high and whilst I could not select all applicants to the available positions, I have personally assured and received commitments from them all without exception that we will work as an extended team on the GYW platform.
Unity and hard selfless efforts are paramount as part of our commitments to our beautiful deen, without which we can never succeed in delivering anything of sustainable value to our Global Memon Community.
I am delighted to introduce what is a great team in the making Inshallah. May Allah SWT guide us on the straight path. Aameen.
Mr Bashir Sattar
WMO Founding Trustee & Chairman Global Youth Wing
---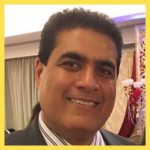 Mr Bashir Sattar
Chairman, Global Youth Wing
Bashir is an e-commerce and marketing entrepreneur with a career stretching over 4 decades. Originally destined for a profession in medicine at University College London, he changed direction whilst at university after developing an insatiable interest in consumer electronics.
Having set up several successful retail brands over his career, Bashir is now focused on consumer goods manufacturing and retail distribution. Working from his office in UK & China he relishes the challenge to exploit the numerous opportunities in this globally expanding marketplace.
Some of Bashir's notable voluntary work over the past 37 years includes;
6-year term as Trustee & Chairman of one of the largest mosques in North London
Trustee and Former President of the Memon Association UK
Managing Director of Peace TV for 5 years from 2006-2011 launching Peace TV in UK, Europe and US
Founding Trustee & Former Assistant Secretary Board of Trustees World Memon Organization ["WMO"]
WMO Global Youth Chairman 2017-2020
Bashir was awarded for services to the community by HRH Prince of Wales in 2001
Married with 5 daughters [4 of whom are Aalimas], 2 sons and 3 grandchildren, Bashir's interests include his voluntary and commercial work, cricket, football, travel, and above all…his family!
---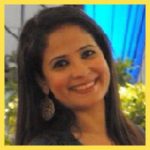 Ms Reeda Sheikhani
Secretary, Global Youth Wing
Reeda Sheikhani is the Unit Head for Digital Banking at MCB Bank Pakistan Ltd and has also been associated with the Standard Chartered Bank during the early years of her career.
Driven with the passion to serve the community, she has been actively involved with the WMO Pakistan Chapter Youth Wing since 2010. Being an integral team member of the WMO Youth Wing, Reeda has played an instrumental role in churning out various projects for the development of the youth of the community in Pakistan.
Currently, she is also serving as a Management Committee member of the WMO Pakistan Chapter. She is also an active member of the Pak US Alumni Network and was one of the 8 females from Pakistan to be selected for the prestigious US State Department's Leadership Program titled "Emerging Women Leaders of Pakistan".
Reeda, holds an MBA from the Institute of Business Administration (IBA) Karachi.
---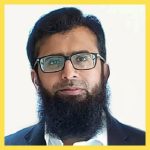 Mr Muhammad Arsalan Tabani
Treasurer, Global Youth Wing
Arsalan Tabani, Pakistani aged 33, was born and raised in Dubai, United Arab Emirates. By the age of 21, Arsalan had graduated as BBA from University of Wollongong Specializing in Accountancy, BSc Oxford Brookes (Hons) Program and Association of Certified Chartered Accountants qualifications achieving these qualifications simultaneously over a period of three years. By the Grace of God, he was awarded Outstanding Academic Performance Award from ACCA. Arsalan is actively involved in the family group business, with his personal involvement in Property Network (Real Estate Brokerage and Development) and Cotton and SIlk (Retail and E-Commerce Business). Along with the efforts of his brothers, Property Network has achieved several milestones including prestigious awards from almost all well-known Property Developers in the UAE.
He brings forward his diverse business experience, academic achievements and keen interest in social work and hopes to contribute to the outstanding milestones achieved by the elders of WMO.
---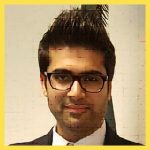 Mr Arsalan Hashmani
Regional Youth Vice Chairman – Pakistan Chapter
The youngest CEO of a hospital in Pakistan, Mr. Arsalan Hashmani is a Certified Financial Analyst (CFA). A graduate of the Karachi American School, he has an undergraduate degree in Accounting and Finance, and a Master's degree in Accounting from the University of Waterloo, Canada. Mr. Arsalan has experience working with several international organizations such as the Scotiabank, Intercontinental Hotels Group, Capgemini Consulting, Phillip Morris International and the Government of Canada eHealth Initiative. He has experience managing projects worth of $200MM USD. He is a proven entrepreneur and is currently serving as the Founder and CEO of a residential construction firm in Toronto. He is also the CEO of a commercial construction firm in Pakistan and the CEO of the Hashmanis Group of Hospitals.
Mr. Arsalan is active in philanthropic work and organizes medical camps across Pakistan. His Foundation screens and treats thousands of patients on a monthly basis.
---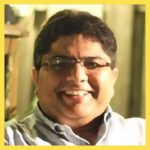 Mr Kamran Ghani
Regional Youth Vice Chairman – Middle East Chapter
Mr Gani holds an MBA from the University of Lincolnshire and Humberside, UK. He is the Chairman/Co-Founder of Uride Network (Pvt.) Ltd Pakistan – A private auto contracting administration, and Chairman of Plazzo Development Real Estate LLC, Dubai – which Offer the most extreme solace and extravagance to its inhabitants in Jumeirah village. Mr. Gani is a Partner at Best Home Real Estate Ajman – a pioneer in property development in UAE, and also a Partner at Colombia Used Cars Sharjah, UAE.
Mr. Kamran Gani is enthusiastic about making new and energizing open doors in Pakistan and UAE, and also constantly investigating new pursuits that will better serve the Pakistan market. While keeping up changeless living arrangement in the UAE, he has figured out how to keep up effective organizations both in UAE and Pakistan
Mr. Kamran is an Active member in the Pakistan Business Council, World Memon Organization, and Karachi Club.
---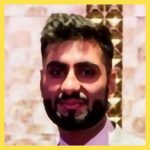 Mr Arshad Gani
Regional Youth Vice Chairman – Europe Chapter
Mr Arshad will be the youngest member of the Global Youth Wing Team. He brings an exciting and fresh approach to this emerging strategic enhancement of the WMO.
Having completed his higher education in Economics, Psychology and Geography, is currently working within his family's very successful real estate development and management business as Property Manager.
His experiences include: tutoring, undertaking architectural projects and working in the British Charity sector for which he received the Duke of Edinburgh Gold award.
Arshad's interests includes badminton & tennis, debating, travelling and participating in voluntary work for the WMO.
Arshad says he is honoured and excited to have been selected as the Global Youth Vice Chairman for the Europe chapter and will endeavour and pledges to fulfil this position to the best of his ability.
---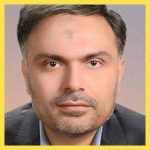 Mr Khurram Kalia
Advisor to Global Youth Chairman
Dubai, UAE
Khurram H. Kalia, a leader and top executive par excellence is recently taken the helm of affairs as the Group CEO of Kalia Group, a multifaceted group of companies with special focus on IT, Capital and Financial Markets and Real Estate Development with a rich history spanning over 4 decades. He is also Founding President and CEO of KalSoft, a coveted and prestigious multinational software and consulting firm with a diversified portfolio of solutions and services offerings.
Khurram holds an MBA from the world top ranked London Business School with a Distinction.
Khurram also holds a degree of Bachelors in Computer Science from FAST National University. He graduated summa cum laude with a CGPA of 4.00/4.00 with Gold Medals in all 5 categories.
Khurram has won numerous awards and accolades such as Microsoft 'Circle of Excellence Award' , Karachi Genius of the Year, awards by chamber of commerce, MPF, Islamic Chamber, and many other prestigious organizations in recognition of his business, academic and social achievements and contributions.
---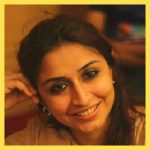 Ms Sumrin Kalia
Advisor to Global Youth Chairman
Berlin, Germany
Sumrin Kalia whilst originating from Pakistan is currently based in Berlin, Germany. She has been associated with the WMO Youth for the past 7 years and is currently studying a doctoral fellowship in Political Science at Freie University Berlin. She has a Master's in Public Administration from the University of Karachi and an M.Sc. in Social Policy (Research) from LSE. Her research focuses on identity, nationalism and citizen engagement in Pakistan. She has published papers on bureaucratic performance and governance issues in Pakistan and worked on research projects funded by US State Department and IDRC. She has worked with government and non-government organisations as consultant and trainer and taught as lecturer in several of Karachi's top universities.
Sumrin has undertaken various key roles for WMO Youth and Ladies Wing projects. She is a mother of four children and has successfully combined career and social work with family responsibilities.
---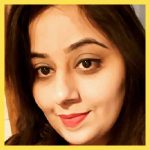 Dr Sana Durvesh
Advisor to Global Youth Chairman
Karachi, Pakistan
Sana Durvesh is a Doctor of medicine currently involved in Public Health Management with rich experience in Women and Youth Centered Program Designing, Program Management and Fundraising. She is currently involved in implementation of a social franchising program across Pakistan and new business development for her organization.
At work, she has demonstrated strong management skills, attention to details, and ability to multi-task. She has a demonstrated record of working successfully with diverse stakeholders and navigate complex environments.
She was recently named a Woman Leader by Health Policy Plus for working on Youth involvement in Sind Government's Costed Implementation Plan. Dr Sana has previously worked with Aahung, Marie Stopes Pakistan, Sind Police, and Pakistan Society for harm reduction of drugs users.
Dr Sana Durvesh has also conducted several training sessions for youth. Her notable sessions include, "Marriage Counseling", "Stress management" and "How to say no without feeling guilty".