Empowering Women Through Exhibition Cum Fun-Fair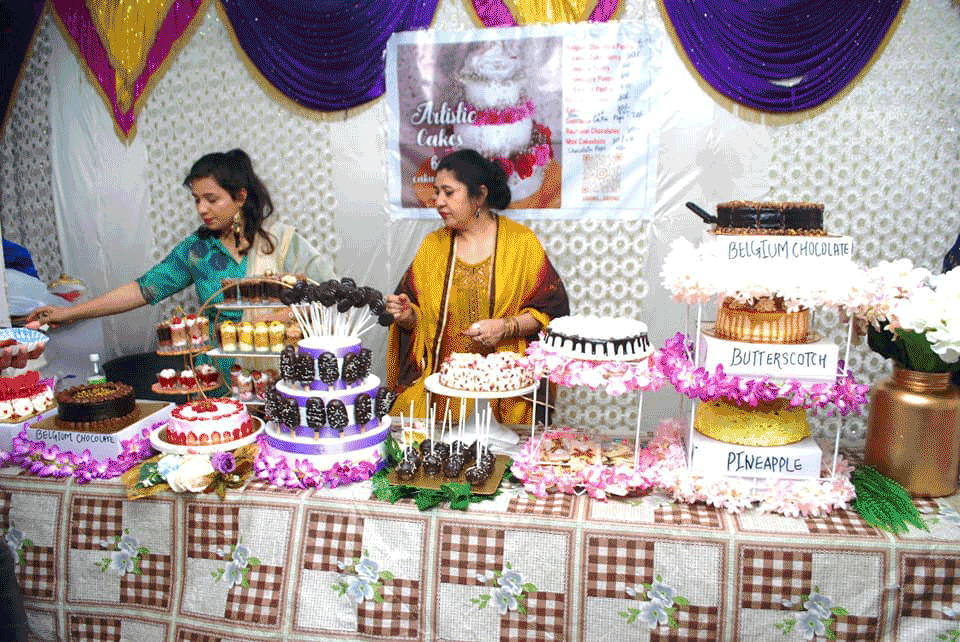 Empowerment of women belonging to the marginalised sections of society has been one of the most essential humanitarian services provided by WMO over the years. Thousands of women in India and Pakistan have been nurtured and trained to cultivate special skill sets that enable them to earn a livelihood, provide for their families, afford an education for their children and ensure a life of dignity.
On the 14th of February, the ladies wing of WMO North India Chapter initiated another important endeavour to empower women by organising an exhibition cum fun-fair wherein enterprising ladies belonging to all segments of society could display their wares. From clothes, cakes, cosmetics to purses, perfumes and hairpins, all items were neatly displayed on around 50 stalls at the Maa Hoor Bai Hall in Central Mumbai.
It has been a blessing that the Covid-19 numbers are witnessing a steep decline in Mumbai and the city is returning to normalcy. Being a Sunday, families arrived in full-strength and the stalls emptied in a couple of hours with all items being whisked away by the eager crowd of women and children. The exhibition was a roaring success with the women entrepreneurs receiving a platform to not only sell their items but connect with suppliers and stockists who invoked interest in their goods and placed much larger orders.
We are grateful to Mrs. Nazia Yusuf (Chaiperson of Maa Hoor Bai Foundation Ladies Wing ) and Mrs. Razia Chashmawala (Co Chairperson – WMO NIC Ladies Wing) who were the driving force behind the thoughtful initiative. These distinguished ladies are the perfect epitome of strong women truly empowering other women.
"There is no greater force than a woman determined to rise. As we all rise by lifting others through these entrepreneurial initiatives, " concludes Mrs. Raziya Chashmawala.