Booysens Fire Relief Appeal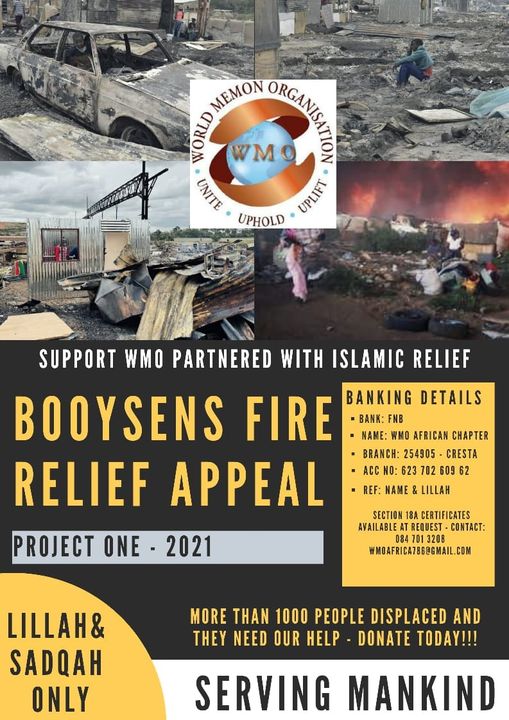 The devastating fire at Booysens informal settlement has left its residents homeless and destitute. The densely populated region of Johannesburg city went up in flames on Friday with more than 750 shacks being razed to the ground.
Most residents belong to the poorest strata of society and have lost everything in the fire. The World Memon Organisation Africa Chapter has partnered with Islamic Relief to provide a swift and coordinated response to bring relief to the stranded residents.
We appeal to our brothers and sisters to come forward and donate towards the victims of this horrific catastrophe. More than 2000 displaced and deprived people, including children are waiting for their next meal and the only prized possession they own is the single pair of clothing left on their back.
Time to step up to the plate for Humanity.