A Thank You Note from India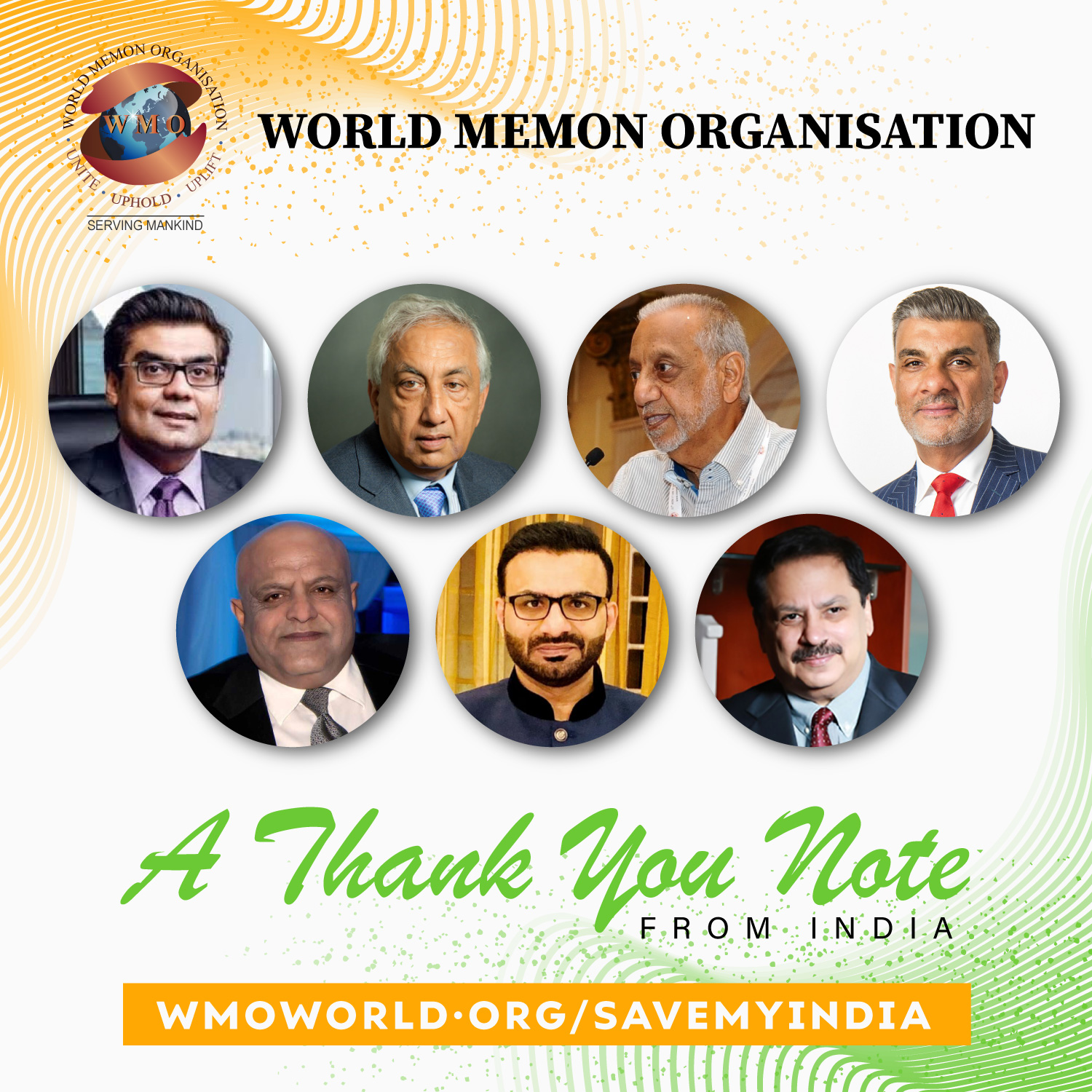 In my decade with the World Memon Organisation, few men have made an impression on me far greater than Mr. Solly Noor. He is an orator par excellence, a treasure trove of wisdom, leadership personified and a humanitarian of note.
As the devastating second wave of the Corona pandemic batters India, overwhelming healthcare facilities and despairing families scramble to source oxygen, medicine and hospital beds for their loved ones, the crematoriums are unable to keep pace with death.
Past President of WMO – Mr. Solly Noor has once again risen to the occasion, rallied support for the cause, with the unparalleled generosity of the Memon Community coming to the fore and answering his call. WMO stalwarts Mr. Satar Dada, Mr. Nowsad Gani, Mr. Ashraf Sattar, Mr. Yousuf Kamdar and Mr. Mahmood Shaikhani have stepped up to the plate and donated abundantly towards the Covid crisis in India.
The current WMO President and President of the ARY conglomerate – Mr. Salman Iqbal has personally contributed a significant sum towards this pertinent cause and India was the prime beneficiary of the recently concluded WMO telethon on the ARY network. Pakistan has given out a loud and clear message that they stand united with India in their hour of crisis.
Having served under the leadership of many distinguished WMO Presidents over the years, including Mr. Satar Dada, Mr. Solly Noor and Mr. Salman Iqbal, the common thread that binds them together is their love for Humanity. As Mankind is threatened by another mortal disease, these remarkable men epitomize our belief that Humanity will always prevail.
#SaveMyIndia