A Lifetime Achievement Award for Selfless Service to Humanity.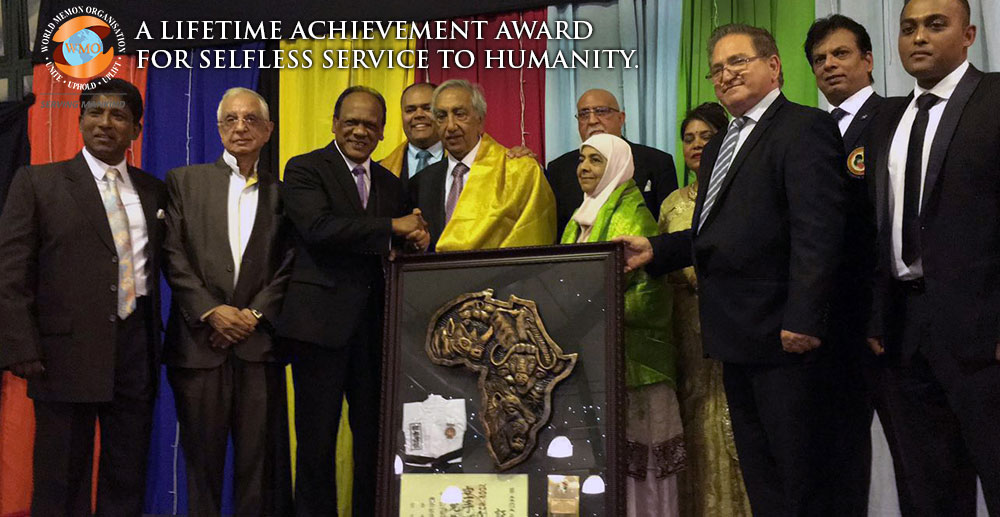 Shotokan Karate-Do International South Africa conferred their prestigious "Lifetime Achievement Award" for 2016 upon Mr. Suliman Noor Mahomed, (President-World Memon Organisation) for his outstanding contribution towards addressing the socio-economic problems facing many of the less fortunate people of the rainbow nation.
On the 20th of August, Mr. Solly Noor was presented the award at a glittering ceremony in Durban, amidst his family and close friends.
The esteemed Life Time achievement award is presented annually to distinguished personalities who have made a difference in society. The previous, illustrious recipients include: Dr Nelson Mandela, King Goodwill Zwelithini, the late Prof. Fatima Meer, Dr Imtiaz Solliman, the late Minister Roy Padayachee, Prof Jayaram Reddy, Vivian Reddy, Dr Sam Ramsamy, Dr Ronnie Govender and Ela Gandhi to name a few.
The World Memon Organisation congratulates our President and is grateful to SKISA for conferring this rare honour upon him.