The Grave Truth of Mumbai City
"When I laid my grandfather to rest in a dug out, not bigger than 6 feet long and 2 feet wide, I was happy that my Dada (grand dad) finally had a place, he could call his own in Mumbai!! Something he dreamt, longed and wished for 88 years of his existence but was accomplished only by his death."
As we sat stunned by this statement from one of the housing applicants from Mumbai, Mr. Hamid Nathani (VP WMO India Chapter) made a firm resolve to accept the challenging prospect of providing homes to the underprivileged in Mumbai.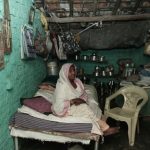 You have to understand the dynamics of real estate in Mumbai to gauge the gravity of the situation. One square feet in proper Mumbai can cost anywhere between USD 100 to USD 1000. A minimum area of a 300 square feet home costing the basic USD 100 works out to a whopping USD 30,000. A poor man in Mumbai can spend an eternity, only hoping to accumulate a fraction of that amount to buy an area which is smaller than the living room of a normal sized home.
Even the houses available at the outskirts of Mumbai, in the far flung suburbs, a good 40 or 50 kms away, cost a minimum of USD 50 a square feet hence a newly constructed unit of a basic area of 300 square feet costs USD 15,000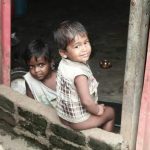 After completing a housing project of 20 units in Mehkar, Maharashtra in 2014 followed by delivering 60 housing units to the underprivileged Memons of Ahmedabad, Gujarat in the year 2015, the next ambitious project undertaken by WMO India Chapter and Nathani Charitable Trust will provide 200 homes, over the next couple of years to deserving Memons in Mumbai. A mega budget of USD 5 million will be allocated towards the endeavour with sizeable contributions coming from WMO, Nathani Charitable Trust, Mr Hamid Nathani himself and several local, wealthy donors. All of whom, share the firm belief that there is an urgent and utmost need to provide homes to the less fortunate Memons of Mumbai. Most Memon Jamaats spread across the city and numerous other benefactors have promised to join hands with WMO to fulfill the dreams of hundreds of Memon families who do not have a roof over their head and a home to call their own in "maximum" city.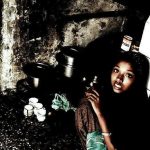 Ironically the Kabrastaan (graveyard) for Muslims in Mumbai is situated in the tony area of Marine Lines,  overlooking the famous landmark of the Queens Necklace that adorns the coastline. One of the most expensive real estates in the world. Until the Mumbai housing project becomes a reality, our desolate brothers and sisters can only seek solace in the fact that they will eventually occupy the most coveted spaces in the landscape of Mumbai, unfortunately six feet under.
Your Zakat contributions can change this emphatic reality. Donate generously towards the worthy cause of Rehabilitation of Memons in the upcoming month of Ramadan.