Mehkar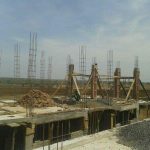 The Mehkar Housing Project was initiated by WMO in the Mehkar village, located 415 kms to the east of Mumbai in Maharashtra, India. It is home to 20 memon families who were living in abject poverty in the slums of Mehkar.
It was a collaborative project done by WMO Charitable Foundation, WMO India Chapter and the Mehkar local Jamaat.
A large portion of the funds, around $80,000 were contributed by an anonymous donor from South Africa. The land was provided by the local Jamaat and the remaining contributions came from the local Zakat collected by the India Chapter.
These collaborative projects will be promoted in the near future by the WMO India Chapter in other towns of Maharashtra and Gujarat under the common name of WMO PANJO GHAR (Our Home)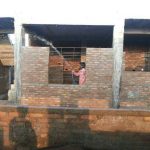 WMO PANJO GHAR aims to provide a roof over the heads of our less fortunate brothers and sisters who live in deplorable and uninhabitable conditions.
I recall visiting Mehkar frequently, driving down to the construction site of the project, in its infancy. I watched the bricks, sand and stones take shape into homes for more than a dozen families that lived in the subhuman conditions of the Mehkar slums.
Amongst my very first write ups for WMO, as part of the India Chapter youth wing and one of the many posts I had published on the Mehkar Housing project, I vividly remember this one because it was special.
WMO PANJO GHAR
"As I complete my first year in WMO, nothing brings me more joy than the Mehkar housing project.

WMO has constructed twenty apartments and made the most deserving families of our community in the village of Mehkar, proud owners of their own homes.

The inauguration ceremony is on the 30th of March 2014 and everybody is invited.

Each apartment spans around 500 square feet in carpet area and has a spacious living room, bedroom, kitchen, bathroom and their very own individual  balconies. Everything from tiles, fans, kitchen sinks and even bathroom showers are in place. Each and every amenity that one needs in their homes has been provided for, to all the families.

The housing project is aptly called WMO PANJO GHAR.

Personally, I believe that we should always leave something behind in this world which will help us in the next. Comforting words, a helpful deed, an act of kindness towards our less fortunate brothers and sisters…..a kind of legacy that others will emulate.

What better way than to build a home which everyone in the Memon community, around the world can call their own. Welcome to the WORLD MEMON ORGANIZATION's, PANJO GHAR."