Ayesha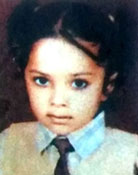 Ayesha Imran Khan, now a 10 year old with a sweet disposition and radiant smile, enjoys being the centre of attraction. Around 5 years ago, a reticent and glum Ayesha hobbled into the Ummeed foundation for the first time, accompanied by her distraught father. She had difficulty walking as her left side was afflicted, restricting and limiting her movements. She sat quietly in a corner, alone, unable to match steps with her siblings and friends.
Her father was a poor street vendor who could hardly make ends meet and with his limited resources was unable to provide Ayesha with the special training or education which she sorely needed in her early years. Her mother was too busy taking care of the other 3 children. Ayesha was completely neglected.
At the age of five, when the parents realised that Ayesha could barely walk, they approached the Ummeed Foundation. When she enrolled into the school, Ayesha had not yet developed her social and communication skills, she couldn't even indicate her toilet needs, add to that a short attention span. All these symptoms pointed towards her deteriorating physical and mental condition.
Ummeed prepared an Individual Education Plan (IEP) for Ayesha. The plan included developing her left motor coordination, working on her personal hygiene and lastly, her attention span. Parental counselling also helped her parents understand Ayesha's psychological needs and now they deal with her patiently and with utmost care. Ayesha has since shown steady improvement, she now reciprocates and attentively participates in class activities.
As WMO has joined hands with Ummeed and contributed ONE HUNDRED Thousand dollars towards building a bigger and better school for Children with Special Needs like Ayesha, we were very touched when her teacher sent us a poem. It was her way of thanking us on behalf of Ayesha and all the other children.
My name is Ayesha
I sat in a corner
I couldn't play with my friends
I was lonely and a mourner

My left leg is always asleep
It never wakes up
I plead with it everyday
Wake up! Wake up!

One day I went to Fairyland
They call it Ummeed
They cured me with a magic wand
It is a miracle, indeed!

I run with my friends
I draw ice cream cones
The magic is working
I have stronger bones

The Fairyland is growing bigger
We have a new friend called WMO
I am going to run even further
Nobody has to sit in a corner, anymore

My name is Ayesha
I run and I fly
I play with my friends
I am aiming for the skies!
Etch those couplets in your memory, remember her face.  Shed a few tears, remember Ayesha in your thoughts and prayers.
This is the World Memon Organisation CHANGING  LIVES across the Globe.
Join Us.
TOGETHER WE CAN MAKE A DIFFERENCE.