Memon Association of Greater Austin (MAGA) and WMO North America hosted a fundraising dinner in Austin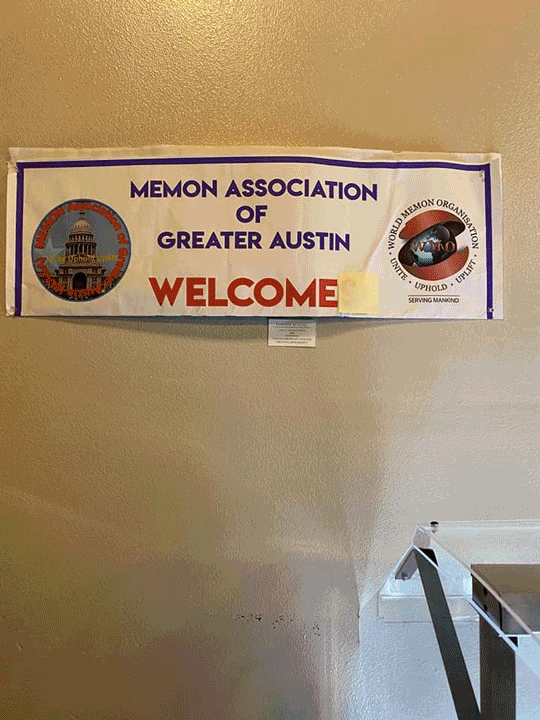 On the 5th of June, Memon Association of Greater Austin (MAGA) and World Memon Organisation North America hosted a fundraising dinner at the popular Zaviya Grill in Austin.
The evening commenced with recitation of verses from the Holy Quran by brother Adnan.
Funds were raised for the construction of an Islamic Center at the New Braunfels Masjid which is an hour's drive from Austin. New Braunfels is home to about 30 Muslim families who congregate at the mosque for their daily prayers.
A sizeable amount of 20,000 USD was pledged which was equally matched by MAGA, taking the tally to 40,000 USD. We are grateful to the donors for contributing towards the worthy cause.
Another highlight of the evening was the appreciation and honoring of our young brother Kazim Mogul for volunteering at the Aisha Masjid in Austin during the holy month of Ramadan. We hope the recognition of his noble endeavor will serve as an inspiration and encouragement to other youngsters to partake in community service.
The evening ended with a sumptuous dinner wherein old friends connected over the steaming grill, new friendships blossomed and the genial camaraderie brought cheer all around.
As gracious hosts of another get together, WMO and MAGA continue to achieve their objectives of fostering friendships, building brotherhood, strengthening relationships and bringing the community closer together.
Mr. Samad Lodhia
Regional Secretary General,
WMO North America 🇺🇸